Decoded is a story-a-day anthology of queer and trans science fiction, fantasy, and horror by queer and trans creators. We release a short story or comic to subscribers every day of Pride month (June 1 – 30) and provide all subscribers with a full-color, professionally designed PDF in July. Submissions for Decoded Pride are currently closed.
Please note: We have no plans to have an issue of Decoded in 2023. After three years of pulling together this incredible anthology during a pandemic, we need a break to reassess and breathe. Please check out our other ongoing projects: Bitches on Comics podcast and Decoded Horror Channel podcast.
If you're already sold, buy a subscription to Decoded in the QueerSpec.com store:
The point of Decoded is to create a space for queer folks to build community as fiction writers and comic creators. Our creators write and draw stories with queer themes for queer audiences and our allies.
If you've read any of our issues and enjoyed them, please rate and review our issues on Goodreads!

Editorial Team
Decoded is an anthology edited by Sara Century, S.E. Fleenor, and Monika Estrella Negra, with Alex Wright assisting with submissions management. We also host Bitches on Comics, a comics and pop culture advice podcast and we're critics and creators. We write fiction and love reading fiction. This collection has come about because we believe that it is important to honor the rebellious, anti-fascist history of Pride by focusing on queer artists and writers of today.
Contact us via email at editors (at) decodedpride (dot) com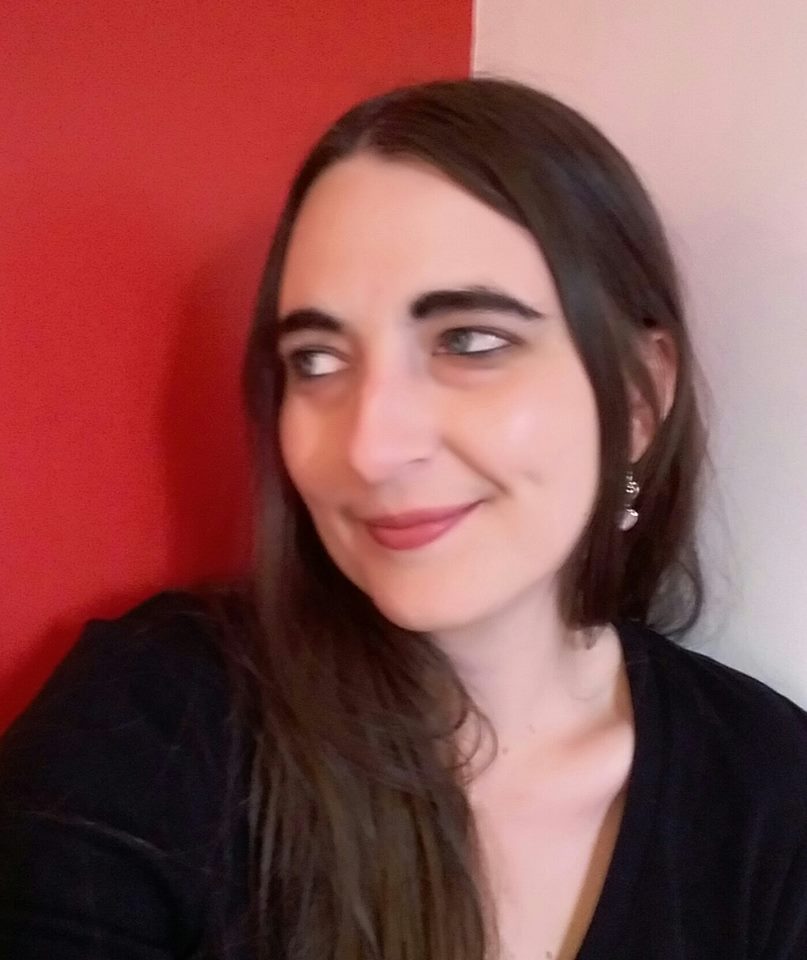 Sara Century (she/her) is a horror writer, critic, reporter, filmmaker, and artist that has written for many publications and platforms. She is the co-host of the Bitches on Comics podcast as well as the co-founder and editor of the Decoded Pride anthology. Follow her newsletter here.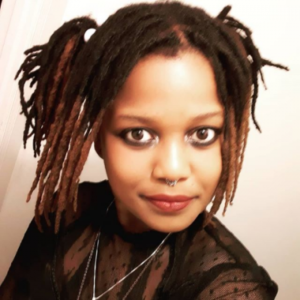 Monika Estrella Negra (she/her) is a freelance journalist, filmmaker and curator of all things radical in media. Her first short titled "Flesh" is about a Black femme serial killer navigating the Chicago DIY punk scene (of which was included in the 'Horror Noire' syllabus). She has directed three additional shorts, 'They Will Know You By Your Fruit', 'Succubus', and the in production 'Bitten, A Tragedy'. A writer, a nomadic priestess, spiritual gangster and all around rabblerouser – Monika has written essays for Syfy Fangrrls, Black Girl Nerds, Grimm Magazine, Black Girls Create, Black Youth Project, Wear Your Voice Magazine, Rue Morgue, Fangoria and is the author of a zine series (Tales From My Crypt). In addition, she is the creator of Audre's Revenge Film and Black and Brown Punk Show Chicago, a GRRL Haus Cinema Resident Filmmaker (2019) and is aspiring to become a Meme Lord. Hailing from the Midwest, she now resides in Philadelphia.
Learn more about Monika on her Authory site or her film site Audre's Revenge and find her on Twitter at @negramonika1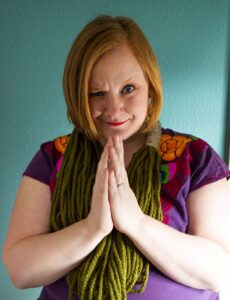 S.E. Fleenor (they/them) writes novels, creative non-fiction, and articles centering on feminism, queer identities, pop culture, and literature. Their writing has appeared in Vice, Electric Literature, them.us, Upworthy, The Muse, and Class Lives: Stories from Across the Economic Divide. They regularly write for SYFY WIRE's feminist vertical, FANGRRLS, and Daily Xtra. Feisty, sometimes angry, sometimes funny, but always bringing realness, S.E. is ecstatic to share their love of genre with audiences that have historically been excluded, particularly LGBTQ folks.
Learn more about S.E. at: sefleenor.com or on Twitter @se_fleenor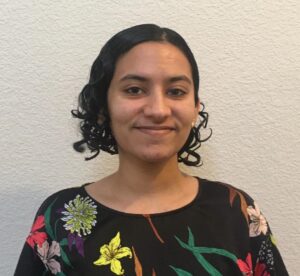 Priya Saxena (she/her) is a writer with a soft spot for prickly warrior women. She is strongly invested in uplifting stories by and about people of marginalized communities. You can learn more about Priya on Twitter @lettersofpriya.