by Kai Hudson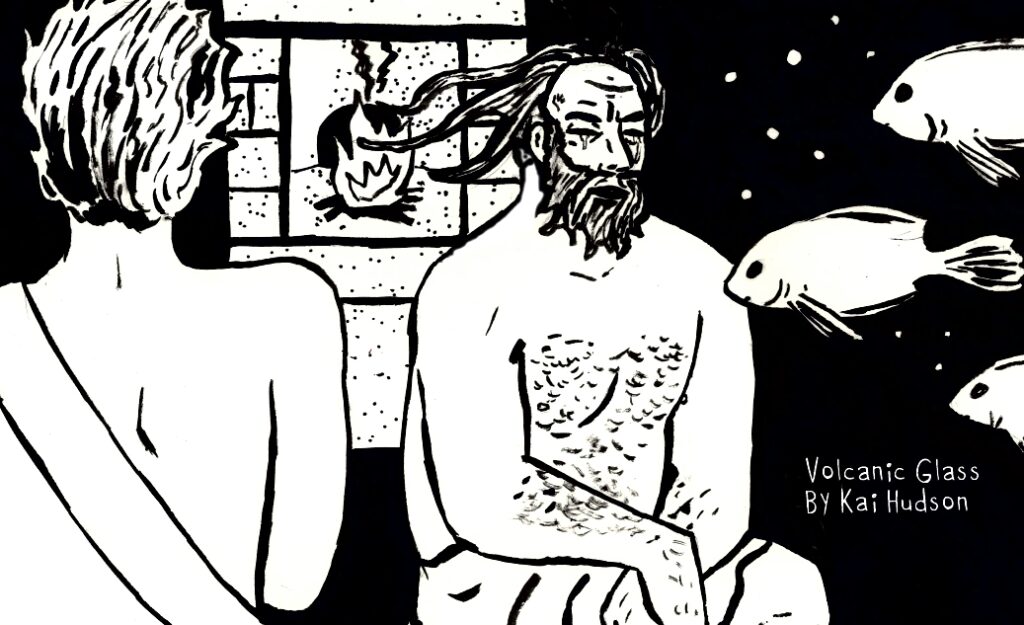 The visitor arrives with a flash of gold, lightning-quick through rolling smoke.
"Go 'way," Hephaestus grunts.
He's ignored, as usual. A glowing form melts from the thick gray columns belched by the forge, shimmering briefly in superheated water before settling into human shape with the ease of a lady donning a dress. "Hello, Hep."
Hephaestus squints through the half-darkness. As with all their previous visits, Hermes wears an outfit utterly incomprehensible: white-on-blue-on-gold, and already the saltwater is curling the lace, the pressure of the deep sea crushing the shiny buckled shoes and the powdered wig into wilted blossoms of once-color. Still, even as the volcano shudders around them and breathes more fire and smoke into the murky water, their gods-eyes shine through, bright and golden as a midnight sun. "Hard at work as usual, I see."
Hephaestus doesn't bother answering. If Hermes chooses to spend their time making the long journey down to the forge at the bottom of the ocean, they have only themself to blame.
Want to keep reading? This content is available to paid subscribers only. To get your Decoded Subscription, visit the QueerSpec.com store. If you've already purchased a subscription, please login.