by Kayleigh Hearn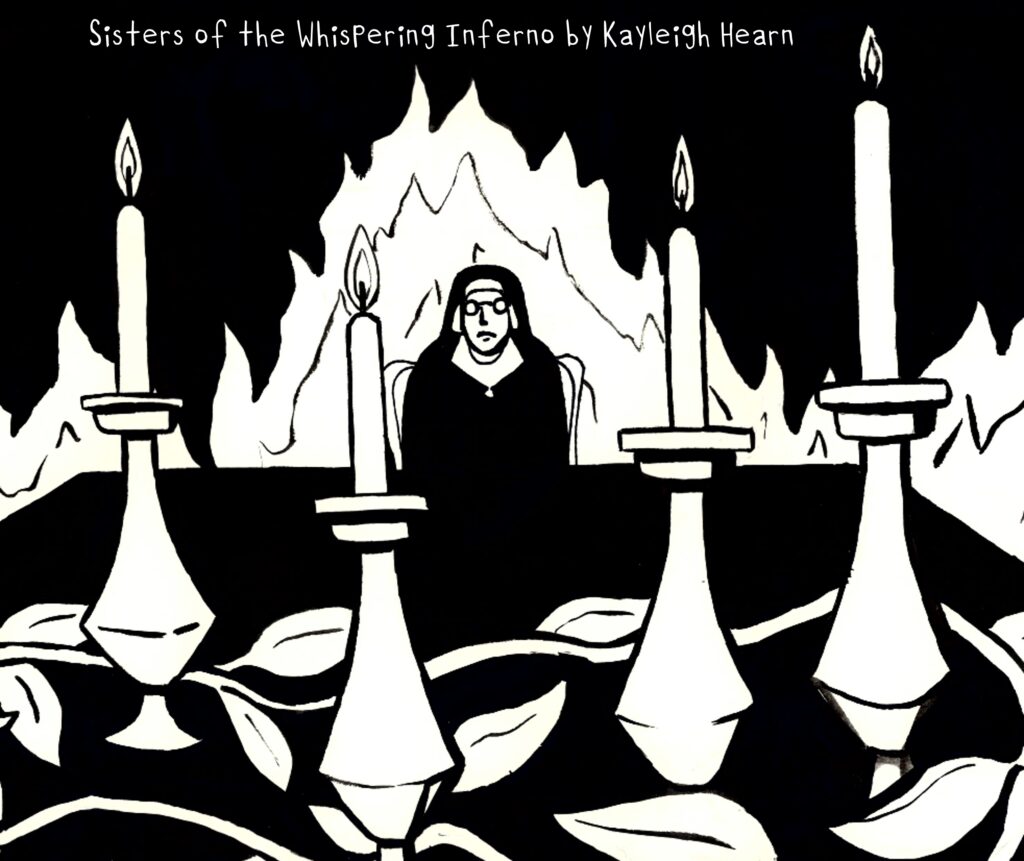 Editors' note: Author Kayleigh Hearn discusses her story and queer speculative art in Episode 2 of our limited-edition Decoded Pride Podcast.
I.
Sister Agnes had completed her duties—tilling the garden, sewing vestments, kneeling in contemplation of the Holy Face—when she sat down for dinner and burst into flames. She burned quickly, from the hem of her ash-gray scapular to her veil, now an inflamed halo around her oval face. There were no screams, no cries of horror, no frenzied searches for water. The knot of nuns in the dining hall watched in silence. It was over in minutes. As suddenly as it came, the fire blew out like a snuffed candle. A thread of smoke drifted from the pile of ashes that had once been a woman.
Only then did the nuns move, some murmuring prayers. One rustled away, returning with a brush and a small black box. Carefully, methodically, the nun swept Agnes's ashes into the box, leaving not a speck behind.
"Our sister's work is done," the nun said. She held the box of human remains as if it were a chest filled with precious jewels. Then she was gone.
Want to keep reading? This content is available to paid subscribers only. To get your Decoded Subscription, visit the QueerSpec.com store. If you've already purchased a subscription, please login.