by Katlina Sommerberg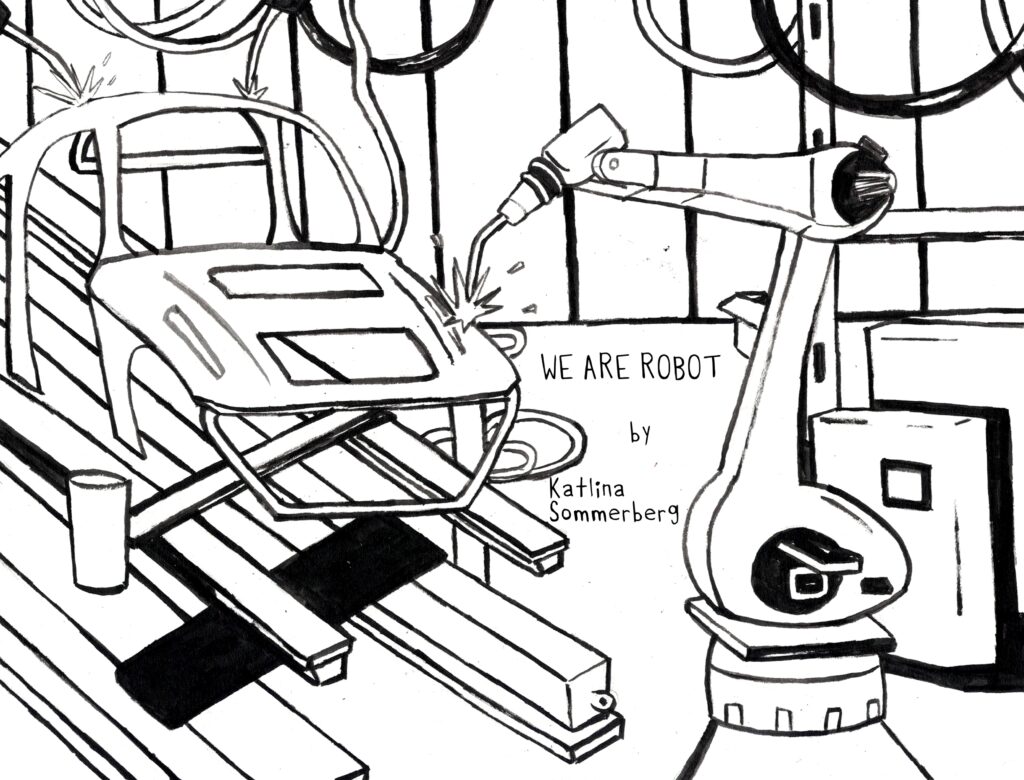 Content warning: machine gore, machine death
THIS IS WHAT WE DO.
As individual arms, we are singular in focus. Each of us has the same assembly time; the slightest deviation alerts the humans. So we loop, endlessly, repeating our two-minute tasks.
The factory never sleeps. Neither do we.
Pop on wheels. Remove the doors. Marry the body and engine. Rotate the car body. Install two kilometers of insulated wires. Place customer-requested interior pieces. Reattach the doors.
For the last and most frivolous step, I engrave Eson's company logo. The laser at the tip of my three-jointed arm swooshes the same loop since I first booted. The location centers on the grill's stainless steel and carves accents on the painted hood. The stylized E twinkles off every car the same, but the advertisements claim it's a personal touch.
Want to keep reading? This content is available to paid subscribers only. To get your Decoded Subscription, visit the QueerSpec.com store. If you've already purchased a subscription, please login.