by Christina Wilder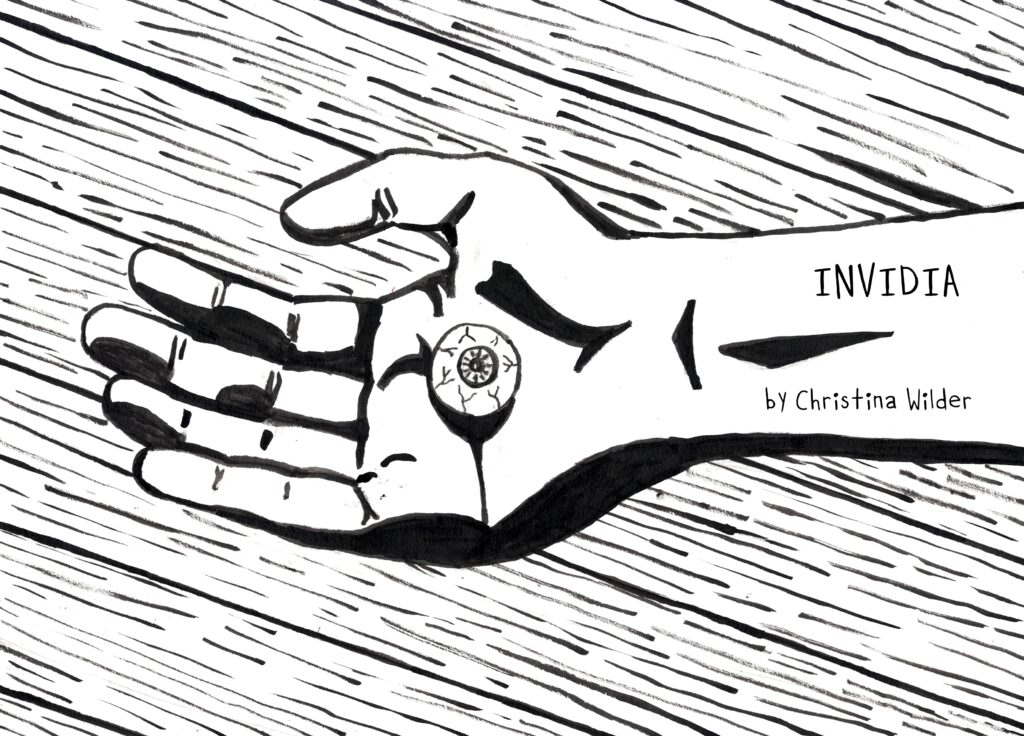 Content warning: mentions of stalking, descriptions of gore
"This will protect you," the woman behind the counter murmured as she pressed the glass eye into my palm. I must have hesitated because she pushed her fingers against mine until I was clutching the eye in my fist. "You have the look of envy, girl. It will eat you alive."
Adriana was already outside the curiosity shop, blowing a carefree billow of smoke as she waited for me. I could see her shifting her weight, her shapely body twisting in impatience.
I didn't tell Adriana what the woman had said, or why I bought the glass eye. It fit in the center of my palm, curved like a contact lens and smooth as a marble. Tiny red blood vessels had been painted in the white surrounding the iris, giving it an alarmed, bloodshot look, almost as if it had been plucked after it witnessed something terrifying.
I shrugged it off as an impulse buy, and she only laughed as she drove us back to our apartment building.
"You're so weird, Clara." She flicked her cigarette out the window and gave me a sideways glance. "What are you even going to do with it?"
Want to keep reading? This content is available to paid subscribers only. To get your Decoded Subscription, visit the QueerSpec.com store. If you've already purchased a subscription, please login.