by S.E. Fleenor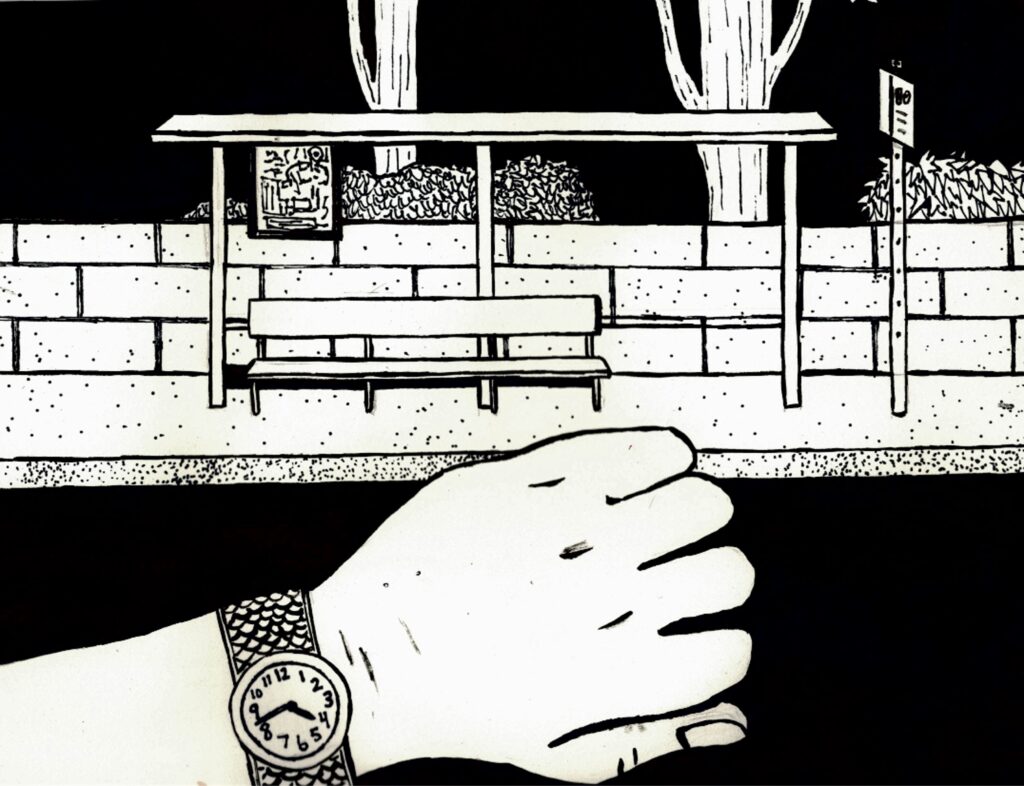 Editors' note: Author S.E. Fleenor discusses their story and queer speculative art in Episode 6 of our limited-edition Decoded Pride Podcast.
My dress fluttered in the wind, tapping against my shins in an unnerving way. My legs felt naked, like there was supposed to be something else there.
The alarm on my watch went off. I was already late. Again.
I shook off the unsettling thought of my legs being too exposed, knowing myself to be prone to daydreams and flights of fancy. I paced at the bus stop waiting for the 7:55 instead of the 7:40. The queue of people grew longer by the moment, but I couldn't stand still. The pacing made me feel calmer inside. I recognized Mrs. Titar and Mrs. Excelia in their matching skirts, their hair pulled into almost the same ponytail. I wondered what had distracted them from being on time for the 7:40 and couldn't help but smirk at the idea of the two being in love—just not with their husbands. Where on earth did that idea come from? Everyone knew they loved their husbands. We all did.
Want to keep reading? This content is available to paid subscribers only. To get your Decoded Subscription, visit the QueerSpec.com store. If you've already purchased a subscription, please login.