by Akil Wingate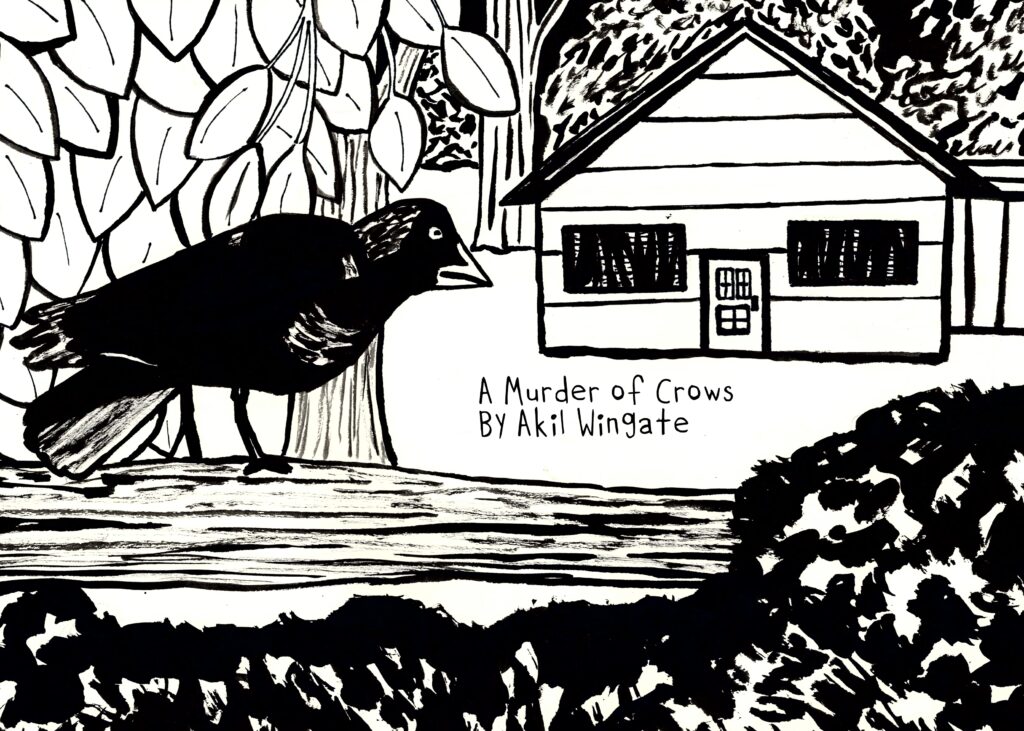 Editors' note: Author Akil Wingate discusses his story and queer speculative art in Episode 5 of our limited-edition Decoded Pride Podcast.
"Never tell," the burly, muscular pale wolverine of a man whispers into the Black boy's ear. The man's lips part, oozing the odd perfume of the bottled alcohol he guzzled. His face smiles and his body contorts, wet with spray from the lake and sweat from his exertion rowing the canoe on the lake.
And the boy nods his head. And to the big man, dew sparkling in the fur of his chest, and short swim trunks bunched up high on his crotch, a nod is an unknowing act of complicitness. He has an accomplice now.
So he secrets the boy, the shivering boy clad in only his flips flops and swim trunks, up the pier to the cabin in the wood where he keeps the workshed with all his big roaring tools for the big roaring cars.
—Summer 1984
---
The sun slowly peeks through the cloud break in the sky. I better hurry home. I race through the wood, bare feet slapping against the forest floor. I don't wince at the pine needles and pine cones under foot. I'm elsewhere in my head. Pain and discomfort are nothing to me right now. I stare upward, wondering if I'll cross Langston. But he's nowhere to be seen. He must have had one hell of a dinner party last night. Could it have been any more eventful than our dinner last night? What with Jasper bleeding buckets of blood on the living room floor? And then seeing it all go oozing back into his body like it never happened?
What madness, I tell myself.
Want to keep reading? This content is available to paid subscribers only. To get your Decoded Subscription, visit the QueerSpec.com store. If you've already purchased a subscription, please login.