by Simo Srinivas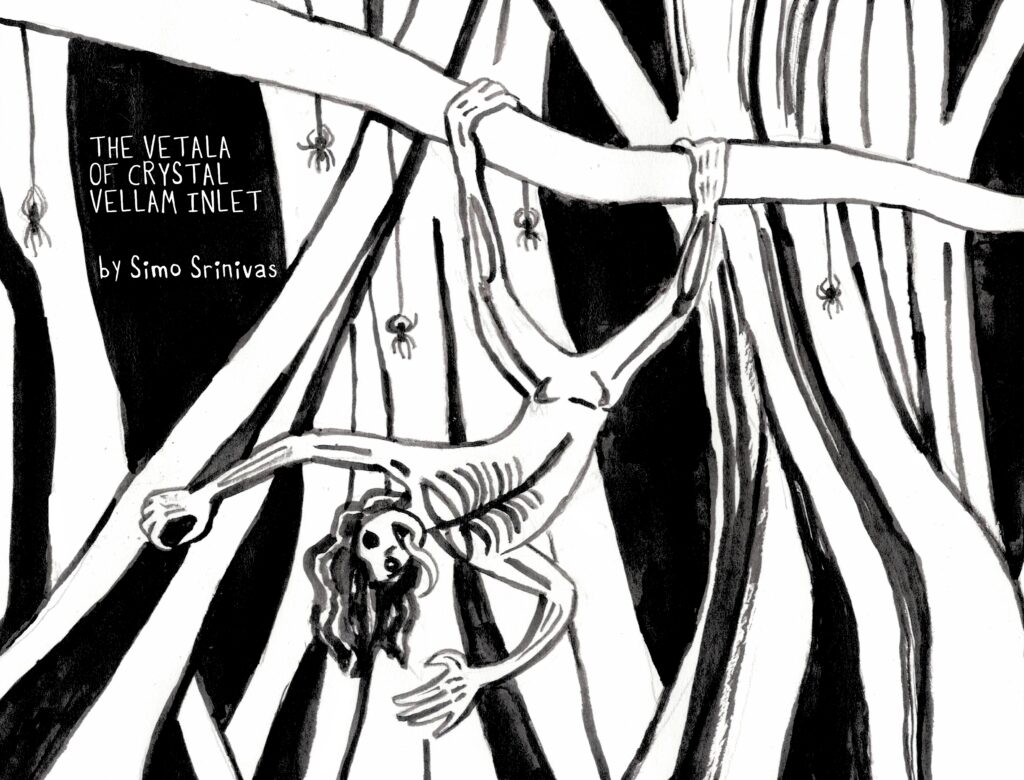 In the 668th year after Creation, which was also the fortieth year of the reign of imperator Jadunath, master of sky and stars — may his memory be a curse! — a sorcerer came to the maharaja's court in search of a wife.
Our lord Manbir of the southern seas was descended from a line of pirate queens. He had an eye for sharp blades, swift boats, and the strength of men's arms. He admired the sorcerer's physique and clear green eyes and thought to himself that here was a promising recruit.
"Step forward," he cried, "and speak your desire."
"There is, at present, a plague troubling Crystal Vellam Inlet," the sorcerer announced. "This plague will spread and, as prophesied, overwhelm your humble suzerainty. Once I have contained it, I will take for my wife your only daughter."
As he spoke he made an elegant obeisance.
But the maharaja was roused to breathless fury by the audacity of this demand, and he seized a glittering spear and hurled it at the sorcerer, bellowing at him to be gone.
The spear burst into a cyclone of marigolds that fluttered harmlessly to the ground. By the time the storm had passed, the sorcerer had vanished.
###
"That could have gone better," Mayan said to his donkey, brushing marigold fragments from the folds of his dhoti. "Was I rude? Should I have flattered, said 'glorious empire' instead of 'humble suzerainty'?"
The donkey, Parvati, brayed and flicked her tail.
Want to keep reading? This content is available to paid subscribers only. To get your Decoded Subscription, visit the QueerSpec.com store. If you've already purchased a subscription, please login.