by Avra Margariti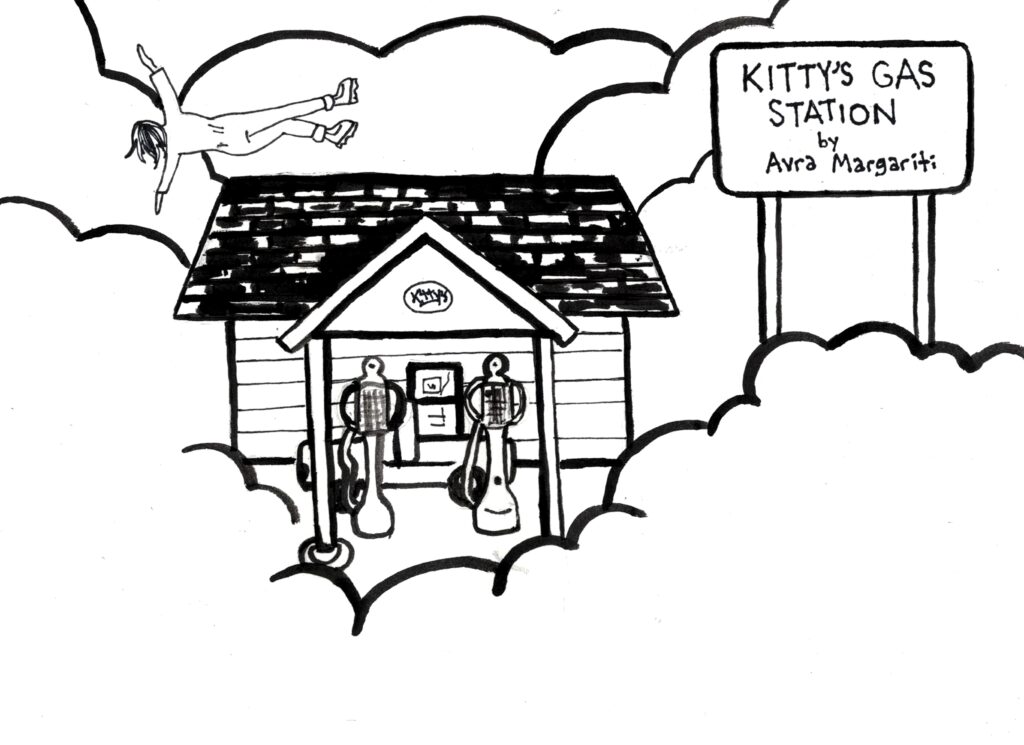 A gas station in the clouds is not where Kitty pictured herself when she was younger. But it's where she is now, and where she's chosen to stay.
Kitty likes to take a moment each morning and breathe. The high altitude sharpens the air and awakens her lungs as the sun pours its light across the rose-gold cast of the sky.
Moving away from the edge of the cumulus cloud, she straightens her blue mechanic's coveralls and gets to work.
###
Someone is banging on the shop's locked door, yelling, "Please, please, help."
Kitty rushes down the helix stairs of her tiny second-floor apartment. She punches in the code only she knows, and the electronic garage door rolls up with a screech.
Kitty peers outside through sleep-bleary eyes — she hasn't had time to finish her morning coffee. The person standing in the doorway is caught somewhere between childhood and adulthood. Handcuffs encircle his skinny wrists, binding them together. Despite the cuts and bruises that adorn his face, she recognizes him from the news.
"What do you need?" Kitty asks, as always.
He stares at her with something like suspicion, something like hope. "A safe place to hide."
Not much later, Kitty is there to greet the surly pair of bounty hunters.
Want to keep reading? This content is available to paid subscribers only. To get your Decoded Subscription, visit the QueerSpec.com store. If you've already purchased a subscription, please login.