by Robin Quinn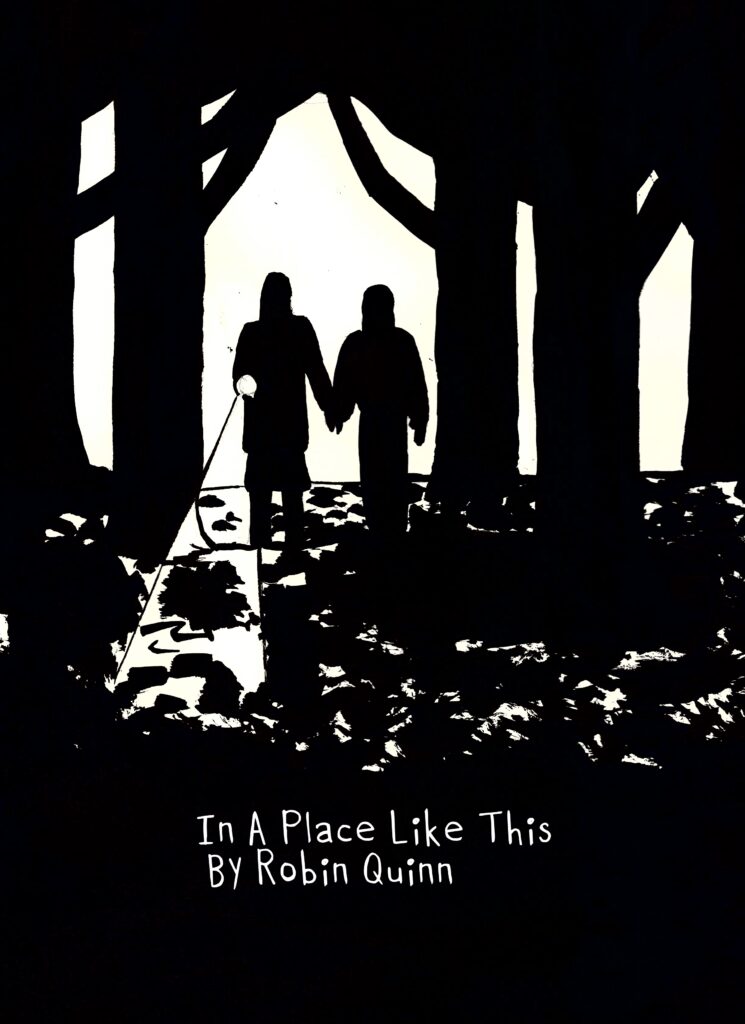 Editors' note: Author Robin Quinn discusses her story and queer speculative art in Episode 2 of our limited-edition Decoded Pride Podcast.
"What the hell am I doing here?" Amanda thought to herself. It was almost midnight on a Saturday and here she was alone in the woods. It was the middle of September, so the air was cool, even though she was bundled up in her puff jacket and sweatpants. She used her cell phone as a flashlight and had her backpack full of supplies on her back. As she walked towards her apparent destination, Amanda started to get frustrated and almost regretted taking Lucy's invitation.
"Hey." The whispering voice made Amanda turn with a jolt and point her phone toward a nearby tree, only to see Lucy's face illuminated by the light.
"What's a girl like you doing in a place like this?" Lucy asked with a smirk.
"Jesus Christ, don't do that," said Amanda, letting out a sigh of relief that briefly held back her annoyance.
"Sorry, I couldn't resist," said Lucy, stifling a laugh. "Besides, you were taking so long, I think it's fair if I have a little fun."
"Look, it's already weird enough being out here so late. Let's just get this over with before I get tired and go back to my dorm," said Amanda.
Amanda began to walk forward, but Lucy stopped her by putting a hand on her shoulder.
"What?" asked Amanda.
Want to keep reading? This content is available to paid subscribers only. To get your Decoded Subscription, visit the QueerSpec.com store. If you've already purchased a subscription, please login.