by Sarah Edmonds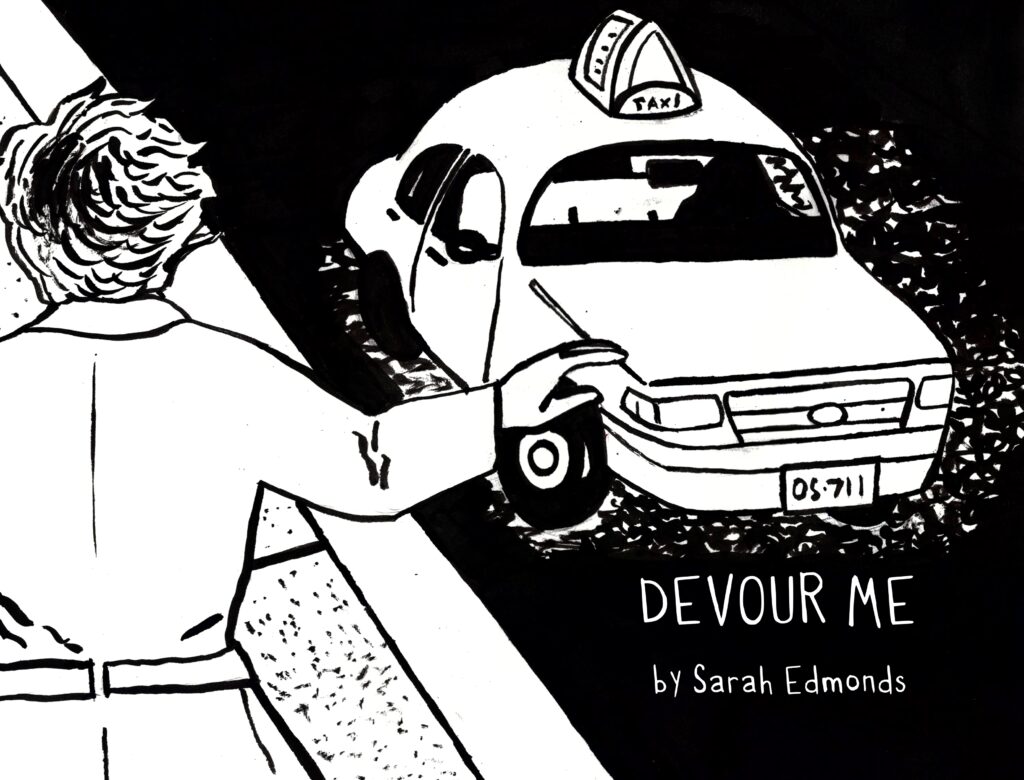 Content warning: discussions of sex, blood, serious illness, death, and physician assisted death
"So you guys haven't, you know, done it yet?"
"We have!" Zoe curled herself around the borrowed pillow as she sat on the couch beside her best friend Kanna. She toyed with a loose thread on the hem of her pajamas, avoiding eye contact. "It's just kind of … vanilla?"
"Sex with Melikşah is boring?" Kanna raised her eyebrows. "Really? They're not even human and you're telling me your partner can't find a creative way to fuck? You've got shit luck, you know that, Z?"
"Like you can talk!" Zoe grinned, smacking Kanna with the pillow.
"I do just fine on my own, thank you very much." Kanna snatched the pillow from her hands and stuck out her tongue. Their laughter died as Kanna set the pillow aside. "But seriously, Z, are you guys being safe?"
"Our tests are all negative, we've got a safe word, IUD, all of it." Zoe ticked the list off one finger at a time. "The only precaution left is abstinence and sometimes I think we're almost there, too."
"You know that's not what I mean."
Zoe stiffened. "No, I don't know that."
"It's just … " Kanna hesitated, refusing to meet Zoe's eyes. "They say that sex with a Creature is … it's like … it's dangerous. Like feeding, for them. It can end badly."
"Melikşah would never hurt me." Zoe's voice sounded dead. Of all people, Kanna had been the most supportive of their relationship. "You know them. They would never do something like that."
"I know they wouldn't mean to, but they're a Creature." Kanna tried to take Zoe's hand but she pulled away. "They literally eat people alive, Zoe! How can that not be dangerous for you?"
Want to keep reading? This content is available to paid subscribers only. To get your Decoded Subscription, visit the QueerSpec.com store. If you've already purchased a subscription, please login.