by Peter Vulfranc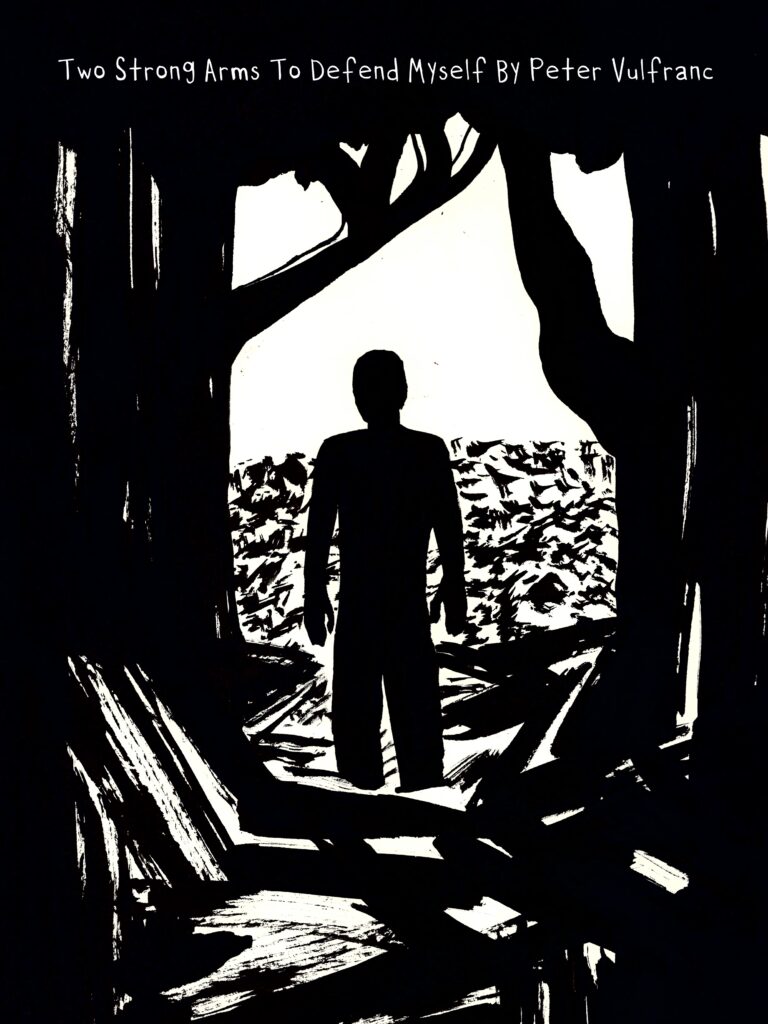 Editors' note: Author Peter Vulfranc discusses his story and queer speculative art in Episode 4 of our limited-edition Decoded Pride Podcast.
You learn about the explosion on the McArthur farm when your parents are talking about it. You don't manage to get many of the details—your mother quickly pivots to her theory that it's a sign from God, and your father tries to be the sensible one. It's obviously just the Soviets, which means he'll finally get to use the bunker under the house that his dad built thirty years ago.
You don't manage to learn much about what the explosion actually is, just that something fell out of the sky. You can't ask them about it, because if you do they'll accuse you of eavesdropping. Which is technically true, but you didn't have to do much when they were yelling at the top of their lungs, just open your bedroom door and listen from the end of the hallway.
You leave your homework on your bed and push the window open. You only just got the nails out from last month when you were grounded, but you eventually manage to get it open, even though your arms ache like hell. The cool night air sends goosebumps up your skin as you grab a flashlight and your backpack, despite the two shirts you're wearing. You grab another sweater from your closet and pull it over your head, then it's out the window and down the road, towards the McArthur farm and the crash site. By tomorrow, everyone in town will know about the crash, probably, and it'll be impossible to find out anything real. Information spreads around here like a disease, but it doesn't have to be true. This is the only way you'll be able to find out what exactly crashed and who did it, God or the Soviets, and if it matters one way or the other if it's going to lead to the end of the world no matter what.
Want to keep reading? This content is available to paid subscribers only. To get your Decoded Subscription, visit the QueerSpec.com store. If you've already purchased a subscription, please login.