by Elinora Westfall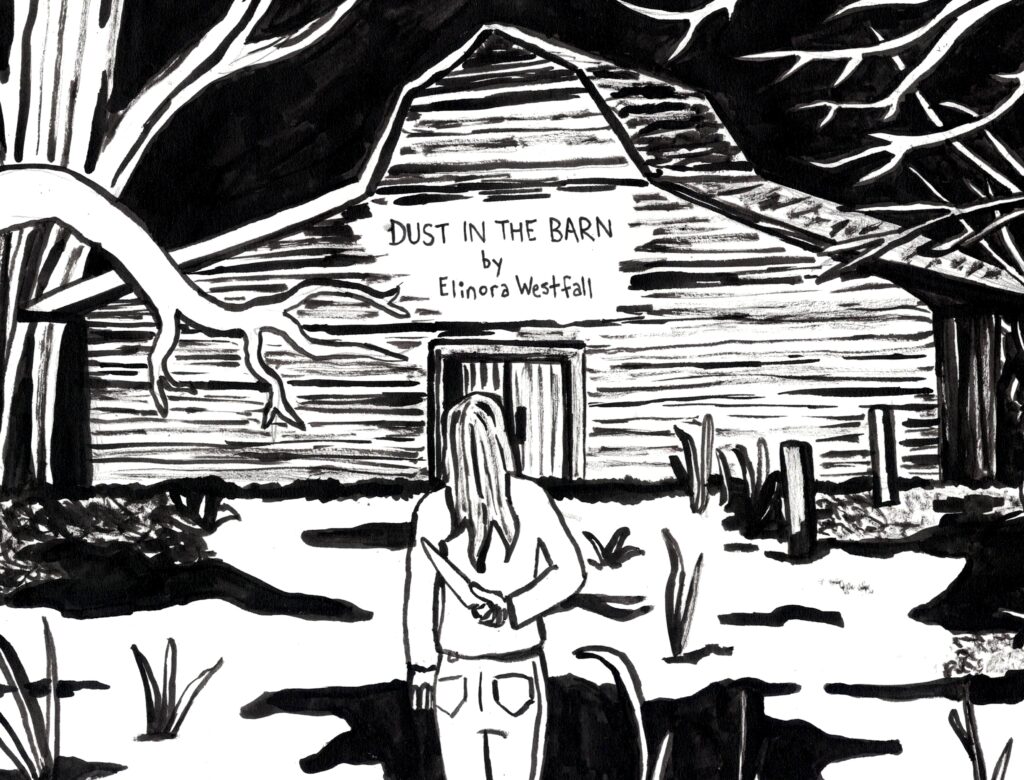 Content warning: domestic abuse
The thought came to her as she was waking.
October was beginning, and, like most ideas born between sleep and wakefulness, the thought blurred back into dreams, forgotten.
It wasn't until she added milk to her tea and watched the bloom and fade of white through brown that the thought resurfaced — maddening, creeping, sprawling — and she looked up, saw only the smudge of dark and shadow through the small crisscrossed steamed-up kitchen window, but she knew it was there. The barn. Unmoving. Built to last, the estate agent had said, all those years ago. Thirty was it, now? Near enough.
She sipped her tea, thoughtful still. The house, around her, waiting for her next move. The bread bin, perhaps? The fridge? Or the clearing away of yesterday's dinner plate.
On Monday, there had still been the hope that the next day might be different. But Tuesday and Wednesday had come and gone, and by Thursday something had shifted, a different pattern had emerged.
She had stopped eating. There was no bread in the bread bin, no food in the fridge, and no dinner plate left out to wash.
Now, the tap-tapping started. The gentle knocking, like the ticking of a clock on the off-beat, and she turned, with the eyes in the knots in the walls, to the calendar.
Want to keep reading? This content is available to paid subscribers only. To get your Decoded Subscription, visit the QueerSpec.com store. If you've already purchased a subscription, please login.