by Ciko Sidzumo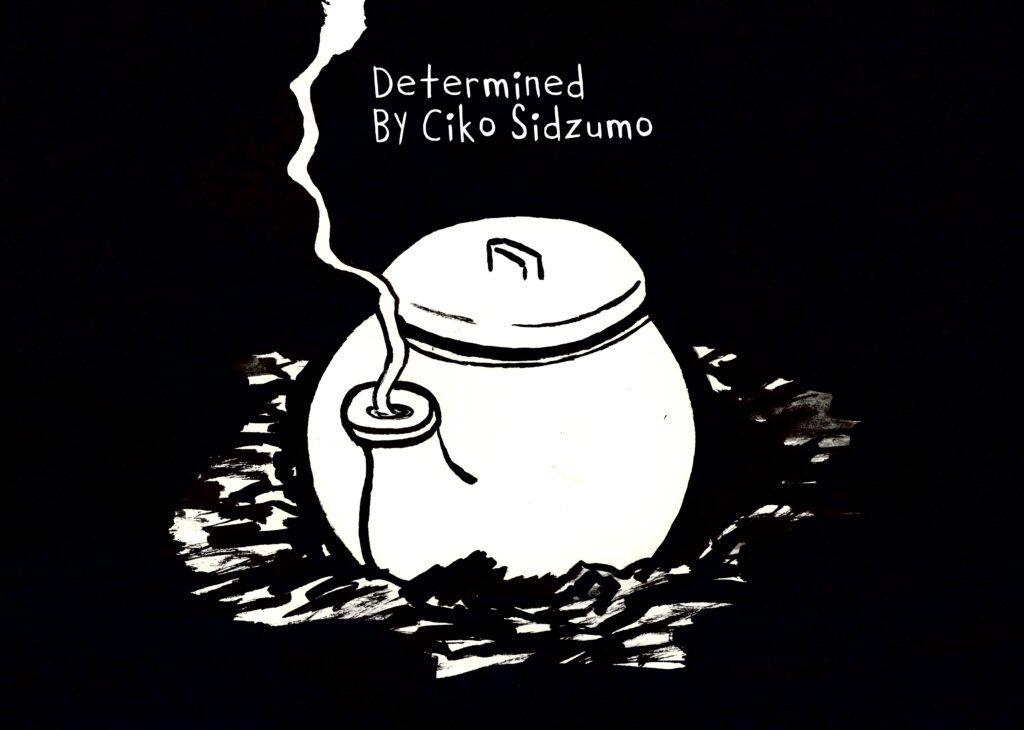 Floating between the betweens was one of Ndenu's favorite past times in their lost living. There was something about the tingling sensation in their essence that made the stillness addictive and the movement calming. Like the feeling that arrives with tiredness after an intoxicating orgasm. In moments like these, Ndenu felt like they could almost breathe again. Almost.
But almost was enough. And like breathing, everything comes to an end. Admittedly, Ndenu found the end of breathing to be much kinder than surging through no matter. There is no version of death that could sufficiently prepare one to be wrung through time and reconstituted with matter a thousand times over, only landing in one. It baffled Ndenu, that they could feel their reconstruction a thousand times but only be present in one. The feeling was like pins and needles, not quiet, rather hammers and knives whilst being tickled. The feeling was expected and always new. Ndenu hated it.
There was always sweetness after the bitterness of landing. Once the reconstitutions were done, or at least distant enough for the pain not to linger too long in the body, Ndenu would latch on to the excitement of the new. Sweet. There were a few honest surprises in the living of the lost and one of them was that they rarely visited the same location twice, be it spatial or temporal.
The only exception to this delicious eternity of adventure was the original line. The line lived first. The line with true death. Irrespective of how lost the soul might be the line lived first is ever present.
As the current of the new present washed into Ndenu's imaginary they began to feel the physical. Eyes closed, Ndenu dug their feet into the grass beneath them. The soil was damp and tender, the smell of heat and rain softly dancing in Ndenu's waking nose.
Sound started to filter through the white noise, becoming clearer, and softer. A hadada ibis cried from a tree behind Ndenu and their spirit sunk slightly. Their relationship with earth had always been complicated and they had hoped to land somewhere softer, kinder, even if it was only for a minute. Ndenu had learnt how to savor even a second of joy in a desperate void of eternity.
Slowly, with measured, feigned breaths, what was once to placebo themself to calm down had become a good habit so as to not frighten whatever poor souls they might come across with their lost living existence, Ndenu began to open their eyes. As expected, finding themselves in the middle of some kind of botanical garden. It was always the scent that quickened first, Ndenu was grateful that it was met by the sweet honey combs and the earthy tart of the loquat tree as their sight sharpened.
Want to keep reading? This content is available to paid subscribers only. To get your Decoded Subscription, visit the QueerSpec.com store. If you've already purchased a subscription, please login.