by V. Astor Solomon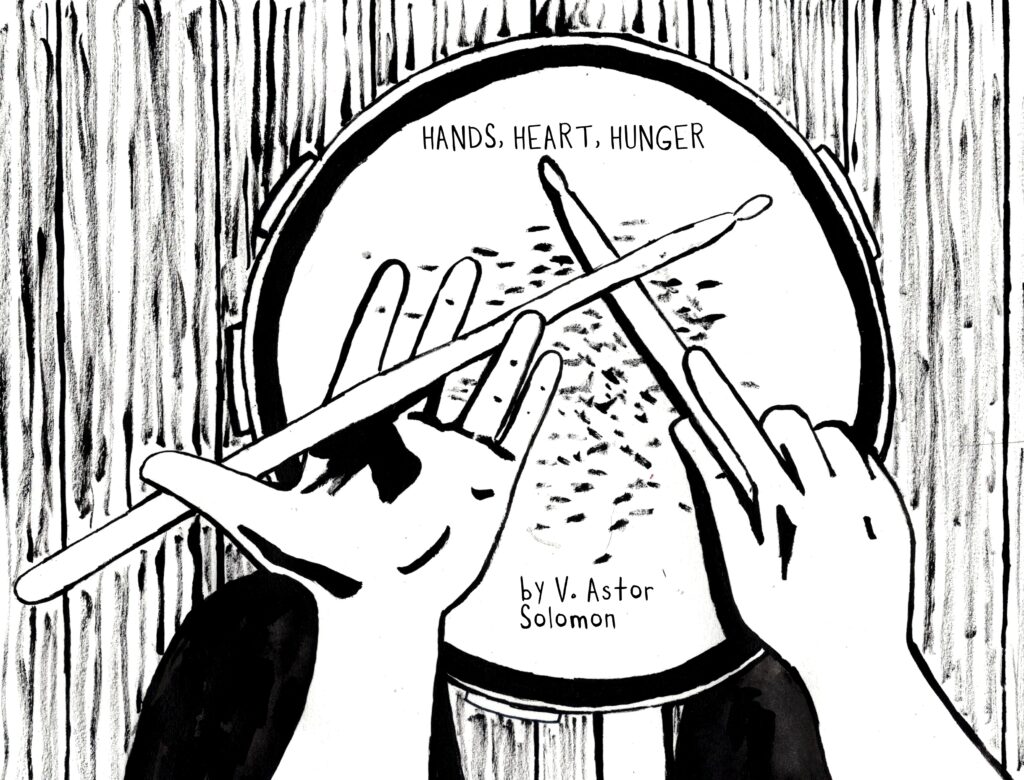 The stories your mother told you never went like this. They were all wrapped up in power and pretty words, neatly tied with a bow of promise. They never said what you would have to give up to get that delicious future you'd dreamt of since you were a child.
When you look into her eyes, your heart slams against your chest like a fierce bird. Her mouth is open, her eyes tearing and full of anguish and yet, you realize you're the one who's screaming.
###
Her mother told her, when she was young, that she would be a beautiful singer. She would be able to sing any man into doing whatever she wanted. That's why she had her name, Melody, because she would be able to carry any tune.
Her mother was wrong.
Dee was never good at singing and she didn't care. She loved music, she really did, but singing was not the part that mattered. It was the rhythm that captured her heart. Percussion especially could move her to fits of joy and sorrow, sometimes in the very same piece.
Instead of singing, she learned how to drum on anything that she could get her hands on. Empty tubs to tabletops to anything in between. If she could use it to create a beat, she would.
Her mother never forgave her for that.
It's not dignified, she would say. The drums were not for girls like her, she was not meant to be the backbone for someone else. She was supposed to sing loud enough to raise the dead, to drive them to dance upon their own graves. She was meant to command, to control the world and her destiny within it.
She was never meant for pointless noise which was all her mother heard when she drummed.
Dee, for the longest time, didn't give two shits about what her mother heard. She could raise the dead if she wanted to, and she didn't even have to know their names to do it.
Want to keep reading? This content is available to paid subscribers only. To get your Decoded Subscription, visit the QueerSpec.com store. If you've already purchased a subscription, please login.