by Sara Century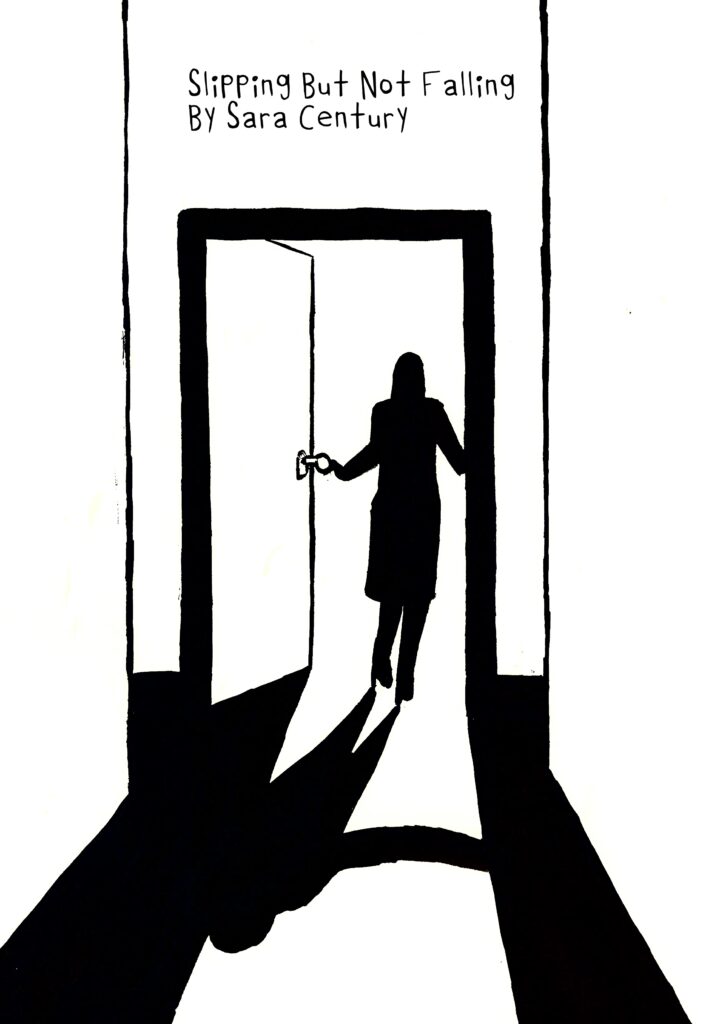 Editors' note: Author Sara Century discusses her story and queer speculative art in Episode 6 of our limited-edition Decoded Pride Podcast.
Jessica pushed the key into the ignition but didn't start the car, letting her head rest against the steering wheel. She spoke a string of curses into the night, all muttered under her breath so that they came out as a long, bumpy growl. The gas station was one of the only things open on the dark road off of the highway at midnight, and she'd desperately needed to get out and stretch her legs. The wind kicked pieces of trash around under the fluorescent lights. Past the road, everything was just a black and gray blur. Even the stars were obscured by clouds. She muttered a second long, rambling curse, and after she ran out of air, she took a deep breath, then a deeper one, and for a moment, everything was still.
"Hey, lady!" A hand banged on her windshield and she nearly jumped out of her skin. A teenager stood there, gazing at her with concerned eyes. The kid looked like they'd climbed out of a pile of dirty laundry, but their body language was harmless. After all, she was wearing yesterday's clothes, too. "My mom wants you to move. She needs to use the pump."
Jessica glared at the kid more harshly than she intended through bloodshot eyes. She looked around. There were multiple empty spots, but the angry woman in the car behind her had her heart set on this one. She sneered slightly back at the woman, annoyed at her childishness, but also felt a quick moment of sympathy for the kid. One look in their quietly pleading eyes and she knew this kind of thing happened all the time.
Jessica gave a quick nod and obeyed, pulling ahead and away from the gas pump. She glanced in her rearview only to see the woman flipping her off and yelling as her child rejoined her in the car. "Good luck," Jessica breathed, and paused by the exit of the parking lot to take a long drink of coffee.
She'd been planning on driving further down the coast well into the dark hours, but her grasp on reality was getting fuzzier and fuzzier, and it seemed past time for her to get a room. Even as she gulped coffee, she knew it wouldn't keep her awake much longer. She weighed her options. She wasn't on a schedule, yet… she wanted to stay on the road. She feared that taking a moment to doubt her choices would open up space to regret them, and from there she would inevitably be on the phone with Alice, begging for forgiveness, turning the car around and driving all the way back home…
Want to keep reading? This content is available to paid subscribers only. To get your Decoded Subscription, visit the QueerSpec.com store. If you've already purchased a subscription, please login.