by Ciko Sidzumo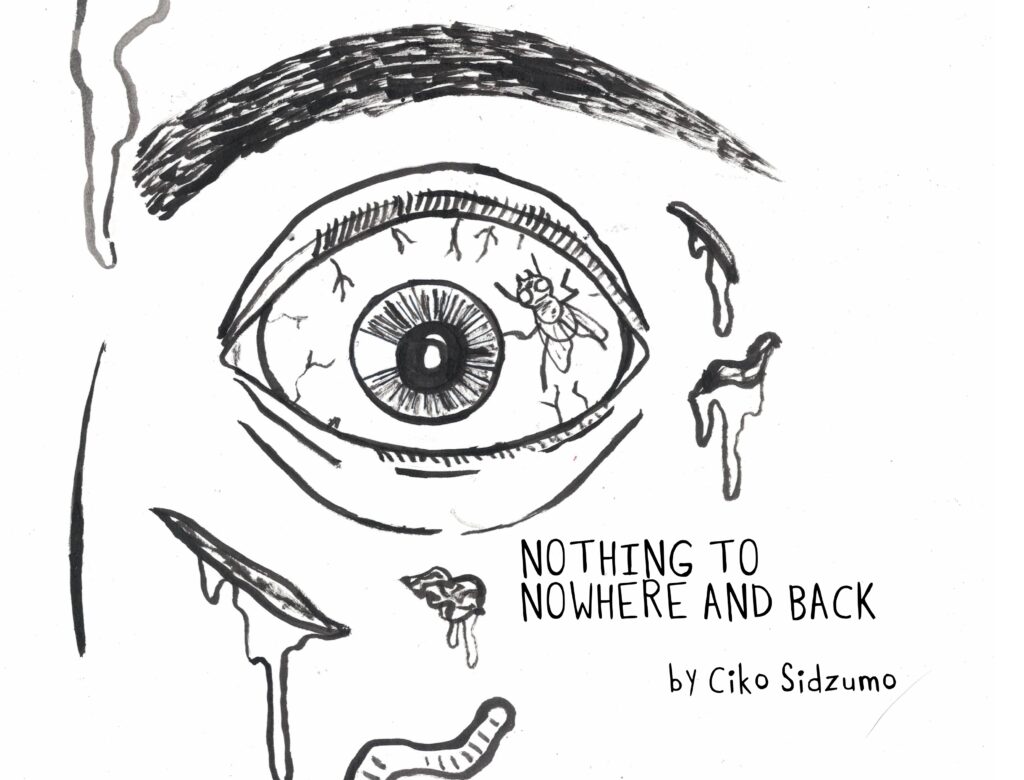 QALA QALA NGANTSOMI
Of all the delusions of exhaustion I have endured, the sounds that cracked my sanity were unbearable. At first they sounded like a sweep and a shuffle on the roof, but the rain was merciful and made them easy for me to ignore, or to imagine they originated from branches dragged across by the wind. The clawing sounds were harder to ignore. They tirelessly scraped away any false hope I had clung to.
Agitated, I sprang from my bed and tore open my door. I scrambled toward Naika, desperate for her to ease or join my discomfort.
"Naika," I hissed. Unruffled, she remained fixed to the screen.
"Naika!" I repeated, closer to a shout that was sure to pierce her headset.
Irked, she peeled herself from her video game and settled her vexed glare on me. "What?" she snapped.
"Did you hear that?"
"Hear what?" Her irritation melted into confusion.
"The sound, it was coming from the roof," I whispered, shuffling closer to her.
"Honestly? I can't hear shit, Reaem. I'm drowning on level 26 he — "
"Ssshhh," I interrupted as the sound creeped back in. "There it is." I sank into her lap.
Naika peered at the ceiling, her ears twitching, anticipating a sound. The scratching began to morph into a knock. Its beat, just short of a rhythm. I clung to Naika's leg, pulling myself deeper into her.
"Flying fuck that's tight, Reaem," she rasped.
"Can you hear that?" I pressed.
"All I hear is the rain."
"Yes, but there is something knocking on the roof!" My fear surged and crashed in my chest, submerging my breath in iron-flavoured swells of crude panic.
Naika's eyes softened as she ran her fingers through my hair, unknotting a cornrow I was in the midst of untying. "Are you okay, love?" she asked tenderly. "I think you might be having a panic attack."
"I'm not having a panic attack, Naika! There is something on the fucking roof," I barked as I backed away. Naika carefully removed her headset, stood up, and extended her hands in apology.
"I'm sorry, okay? Would it make you feel better if I go check the trap door?" The softness of her voice failed to still my unrest.
"It's not safe. What if you get hurt?"
"I will take my knobkerrie." Her hands reached for my face and gently lifted my head toward her. "I'll go check for you, okay?" she said softly.
"Okay," I whimpered, unconvinced.
Naika grabbed her knobkerrie and a torch, then vanished through the trap door. She left with all the sound. The clawing. The rain. My breath. In its place a harrowing silence landed. Thick and deafening.
Want to keep reading? This content is available to paid subscribers only. To get your Decoded Subscription, visit the QueerSpec.com store. If you've already purchased a subscription, please login.