by Yuna Briggs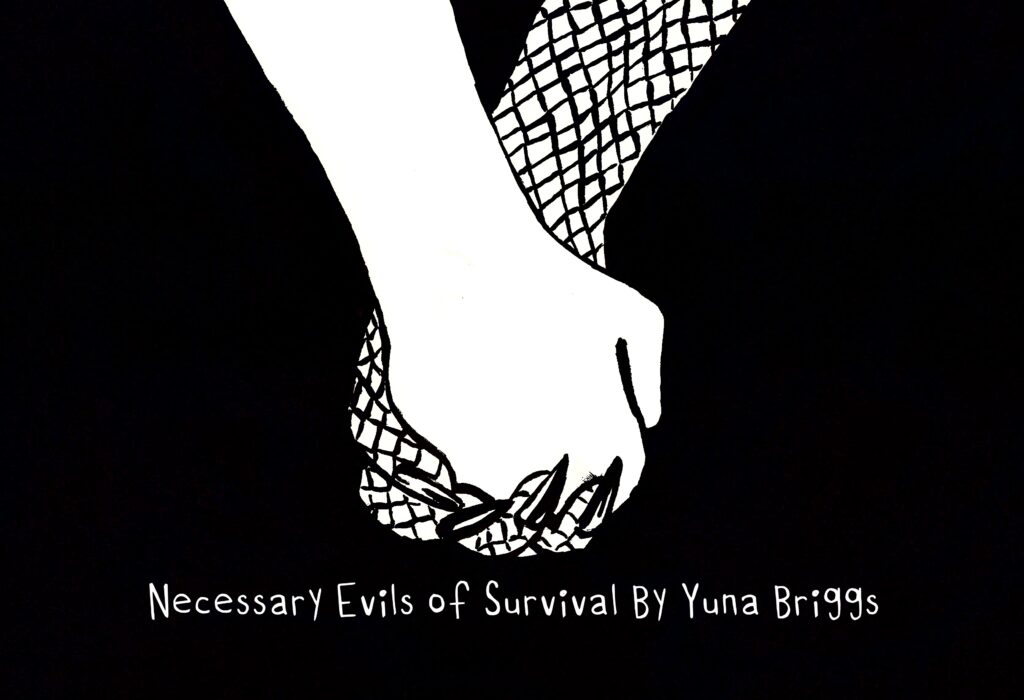 Her hand sat in mine, clutched tightly as my thumb grazed over her warm, soft skin. I felt goosebumps rising across her skin and my cold-blooded flesh rubbed against her own. Turning to her, while we sat huddled within my den, my brow furrowed in concern. But before my lips could even part, she looked over to me, with a radiant smile and a heavy, content and comfortable gaze.
According to her, the cool, brumal nature of my skin, and my scales, was as calming and soothing for her as her warmth and cosiness was for me. The first few times we had cuddled together with my coils gently slung around the lower half of her half-naked body and her head leaning into my tan, bare shoulder, I couldn't quite believe her. But after so long, I had no reason to believe she was trying to deceive me. She never shivered in my embrace, only sleepily asked whether she could be held tighter, or if she could lay her head upon my bosom.
When she fell asleep against me, my hand would start to sift through her dark raven hair, my crimson eyes admiring its glossy, luxurious qualities. She was the perfect picture of health, as beautiful as the day she had first come to me. Knowing she was from the village below my cliffside home worried me, especially given she was the daughter of the chief. But such concerns were a distraction; it was much better to simply look at her as she slept at my side, wrapped within my coils so peacefully, with a warm smile almost touching her rounded ears.
Then her form disappeared from my sight and everything, suddenly, went dark.
Want to keep reading? This content is available to paid subscribers only. To get your Decoded Subscription, visit the QueerSpec.com store. If you've already purchased a subscription, please login.