by Akil Wingate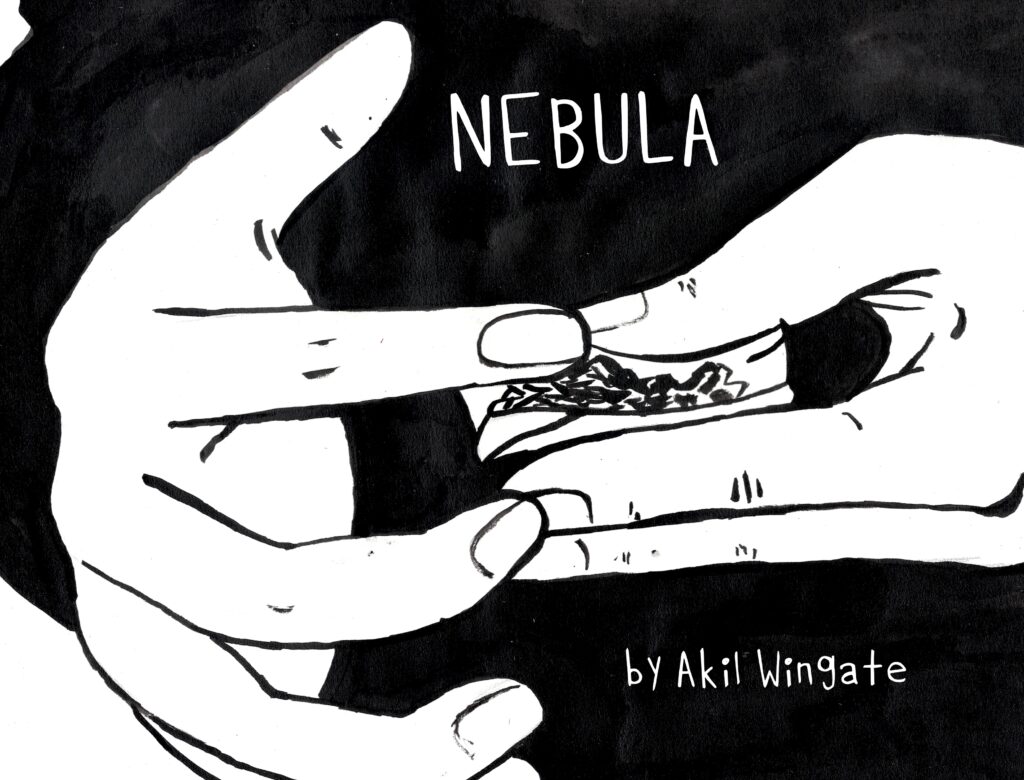 Bring me the moon on a silver-lined dish. Filleted and encrusted with golden Milky Way flakes. What gives it the right to smile at me behind the wry crookedness of its crescent? Who told it to bloom in full in my night sky?
Give me a break. Full moons are for fairytales and lovers. Crescents are for witch doctors and librettists in Broadway shows. Stars don't shine for people like me.
"Did you take your meds?" he asks, nervously whipping out a lighter from the breast pocket of his lab coat fashioned out to be a Komodo dragon. He still hasn't changed out of his work clothes. His hair's a mess — backhanded to one side of his face from the rude, uncaring wind.
And me? I'm drifting off, lazily draped over the terrace that overlooks the city.
"You're gonna smoke?" I ask. I don't even look back. I just wrap the collar of my cardigan around my neck. I'm shivering from the cold November air. But I need this. I need to feel the wind briskly spirit through my bones and bring me back to life.
"I wouldn't mind," he says dryly. He produces a packet of American tobacco from his other breast pocket. Then some rolling papers. It's like watching someone master chopsticks when he prepares a cigarette. It's delicate. At times it's clumsy. Other times it's so pretentious and the first thought that springs to mind is: "Why don't you use a blooming fork?"
But no. He's smoking cigarettes in our non-smoking hotel room. It means he'll want to come out onto the terrace and camouflage me in a cloud of his rolled cigarette smoke. I just washed my hair. I've dry cleaned this cardigan just for this "vacation." I don't want to reek of smokestacks and chimney sweeps all week.
I leer at him as he brings the cigarette to his lips. "Please don't," I hiss gently. He eyes me through a thin veiled slit of his baby blues, penetrating me, scanning me, studying me. He lights his cigarette. Then he takes off his lab coat, revealing the conference badge on his lumberjack checkered shirt I bought him last Christmas. He sighs. Then he penetrates everything about me with that exhausted veiled look of his.
"Take your meds," he says wearily and blows out a formation of seagulls with his perfumed smoke. We trade places. I brush past him, smelling his citrusy sea salt-like aftershave and he whizzes by me to take my spot on the terrace.
Want to keep reading? This content is available to paid subscribers only. To get your Decoded Subscription, visit the QueerSpec.com store. If you've already purchased a subscription, please login.