by Maurice Moore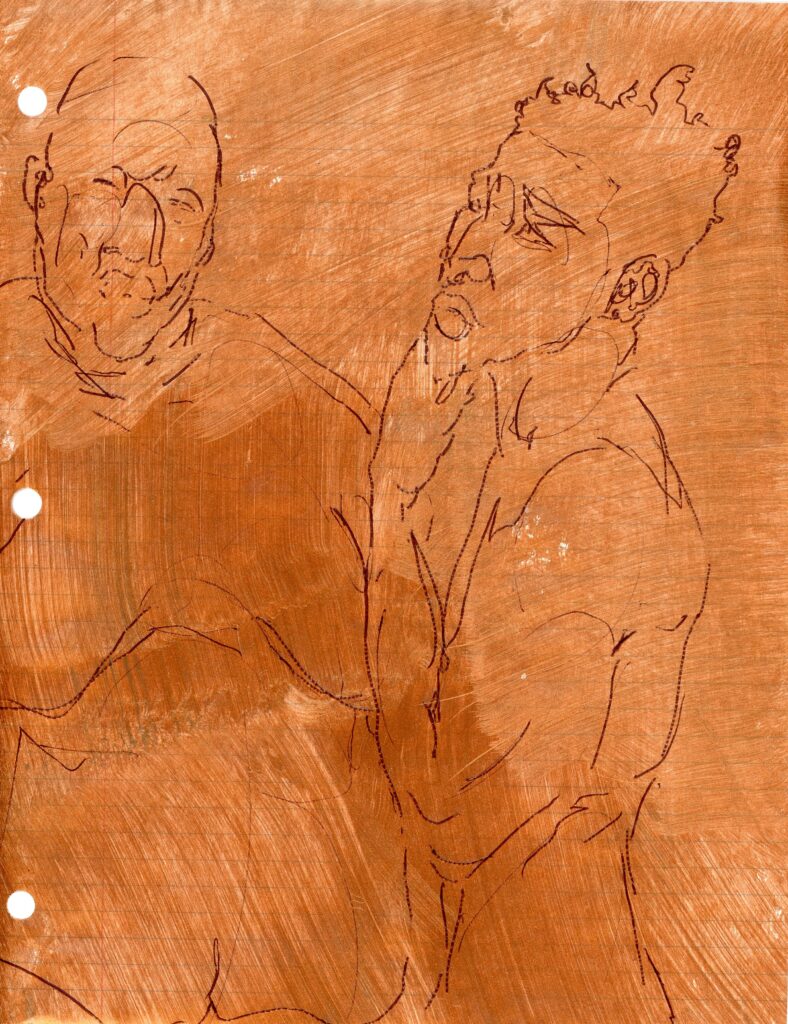 Editors' note: Author and artist Maurice Moore discusses their story and queer speculative art in Episode 3 of our limited-edition Decoded Pride Podcast.
---
Universal Bureau of Investigation: UBOI
Attention: What you are reading is an official document of the UBOI. All contents of this document are completely confidential. A level (5) clearance is needed to access the contents of this document. Any attempts to reproduce, publish, and/or distribute any part(s) of this document contents without the expressed written permission of the UBOI will be considered an act of the highest treason and is punishable by death.
Report: ​​​Transcript – Suga – Oral and Visual – Section 1 of 10
Transcript – Folk Tale – Visual Item – Suga and CC
Location: 35.1313° N, 76.5038° W
Time: 23:00
Date: June 18th 1998
Group(s): N/A
---
It was especially cold on dis night at de ole' Notsink farm. De young man had already started a little fire to warm his audience. Mos of de lil churen had snuck out de beds and huddled round under de old tree to hear de young man's story. As usual he signed for de ones who needed it, and only made most folks pay him wit what little de muster up fa one of his tales. You know a jus a gallon of clean water, or a couple of bags grain. -shakes head- Dis be all people could afford at dat time anyway. Hell, most of us would have been happy if y'all would jus let us pick roots ta fill our bellies. Never mind you me. Our teller pulled a shimmering copper-colored pouch from his left pocket and loaded his cheek wit lavender tobacco to begin his tale.
Want to keep reading? This content is available to paid subscribers only. To get your Decoded Subscription, visit the QueerSpec.com store. If you've already purchased a subscription, please login.