by Glenda Poswa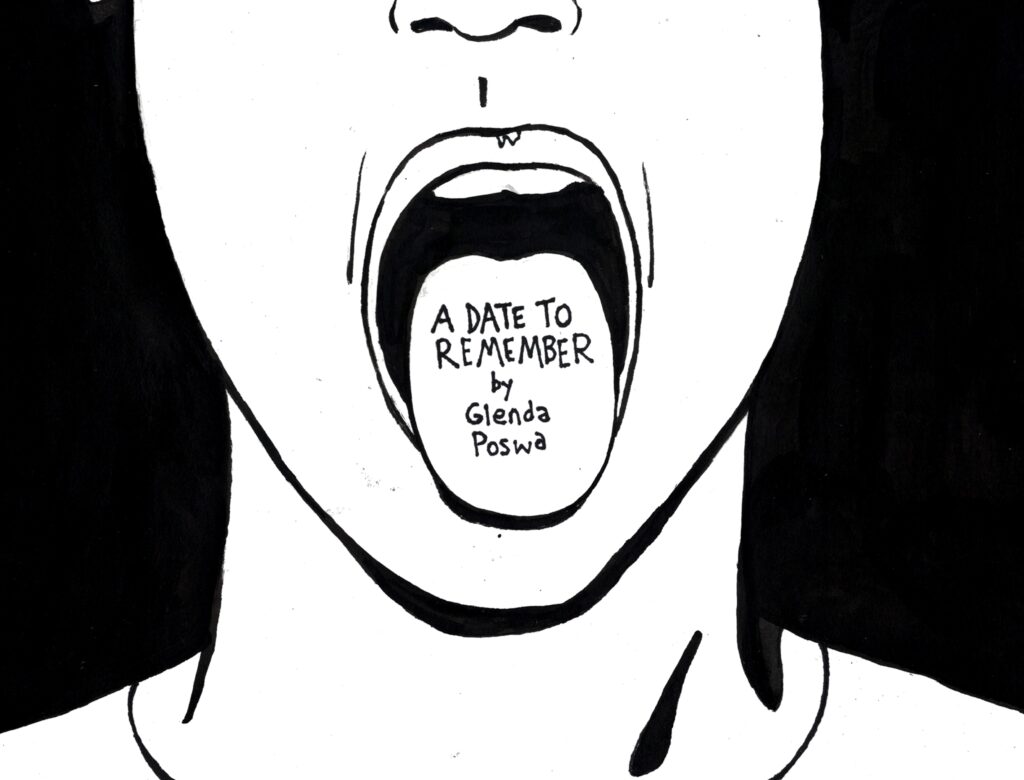 Content warning: death and loss
14 November 2029
There she lay, her spirit taken away from this world. From me. She had fallen asleep for the last time, cradled in my arms like her first day with me. Sthandwa sami looked so beautiful, like a Positively Perfect™ doll. Unmoving and breathless. We both knew today was the day, yet it hit hard all the same.
###
"Maybe if you brush your tongue hard enough, it'll come off," my mum used to joke with me. Many people had disfigured tongues from all the surgeries and home methods used to remove the date from their tongues. We were all born with it, and there was nothing one could do to nullify its effect. The clock of life ticked whether we wanted it to or not.
The date on mine was 14/11/2029, imprinted in purple on my tongue the same way it was on everyone else's. I prepared my funeral at quite a young age — I wanted to get it over with so it didn't take up space in my head when I got older. My parents wanted me to live a life unworried by the date of my transference, which came closer each month. Some people crumbled under the pressure and decided to transfer prematurely, at their own hand, to feel some sense of control over their date. Others looked forward to it and welcomed The Unknown with open arms. Greer threw an enormous party last week and invited half the town. It was evident that she used her life's savings on that party, for she knew that she'd have no need of it the next day. Her date was 25/07/2029, and on the 25th exactly, she stopped breathing, probably still hungover from the night before.
It was always interesting when a person's date was scheduled for when they were still young. I never understood the point of it. Do they not want us to live long and whole lives? During times of famine, newborn infants had early dates seared onto their tongues. The fewer mouths there were to feed, the better. Too many infants transferred during those dark times, and there was nothing anyone could do to prevent it. All in the name of maintaining order, controlling the population. Times were better now: the environment had self-regulated once more, and people were living longer lives than they used to. All thanks to the Deciders.
My date was in just over three months, and I wished that it were sooner. Although The Unknown fascinated me, and I was eager to make its acquaintance, I felt I had not taken full advantage of being on this side. Anyway, there was nothing for me to miss on this side. I hadn't made a name for myself. I hadn't effected lasting change on the world to make it a better place. There was no lover I was leaving behind. My transference to The Unknown would signify the end of a chapter of a painfully uneventful book that no one cared to read.
It was at the Bridge of Whispers that our paths first crossed.
"I'm called Izara."
Want to keep reading? This content is available to paid subscribers only. To get your Decoded Subscription, visit the QueerSpec.com store. If you've already purchased a subscription, please login.