by Darci Meadows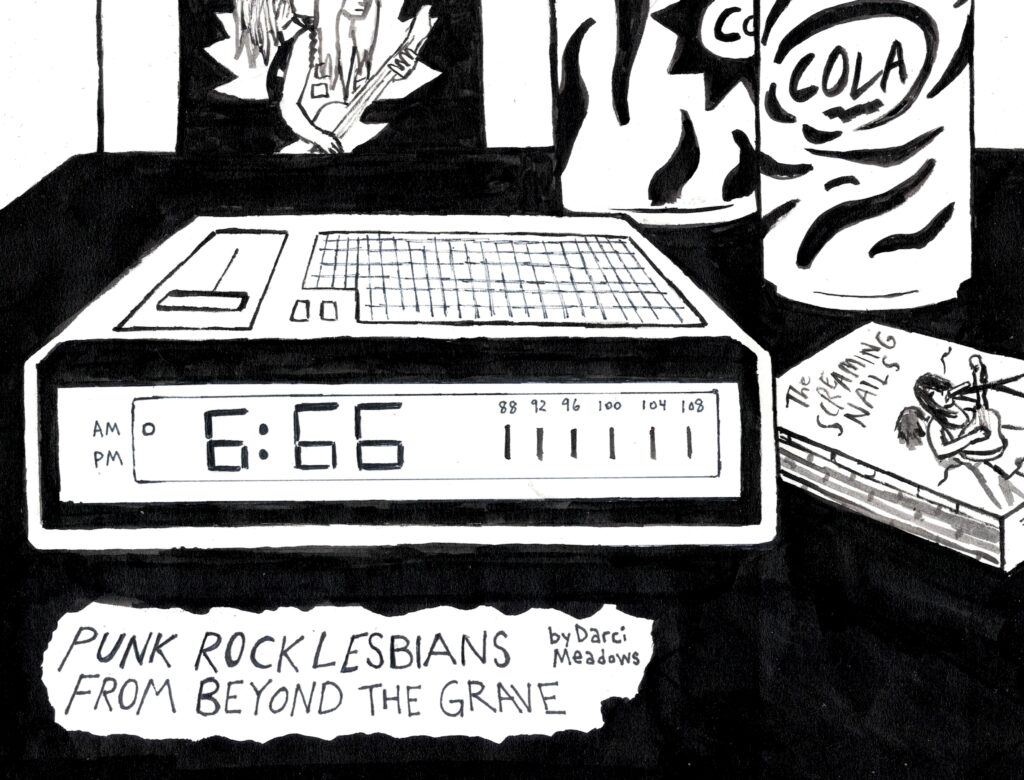 Content warning: some graphic violence, themes of Christian fundamentalist parental abuse
On Sunday, March 20, 1986, morning dawned over the little town of Greenwood much the same as every other day, over suburban homes where stern Christian parents sipped their coffee, said their prayers, and wondered, "Will my kids ever be normal again?" It turned out this wasn't just any morning, which Taylor Williams learned as she sleepily rose from her bed, blinking away the cobwebs as the rays of morning crept through the cracks in her blackout blinds. The digital display on her clock radio blinked 6:66 in red, just the way she liked it, and the sounds of DJ Steve accompanied her slow movement toward the assorted blacks and leathers in her closet.
"Good morning, Greenwood, your favorite DJ on your favorite station here to bring you goth rock, punk rock, hard rock — if it rocks, let's just say we got it. Unfortunately, we got some tragic news today, friends, following a car accident on the I-95 out of town, it's my sad duty to report that the girls of punk rock died last night." Suddenly, the morning haze was gone from Taylor's eyes as she found herself leaping across the room, grabbing the radio with both hands, listening intently. "Local punk rock band The Screaming Nails crashed their van off the Westbridge curve sometime around midnight last night and frontwomen Jayne Moore and Della Ewing were both killed."
Want to keep reading? This content is available to paid subscribers only. To get your Decoded Subscription, visit the QueerSpec.com store. If you've already purchased a subscription, please login.