by Christopher Luis-Jorge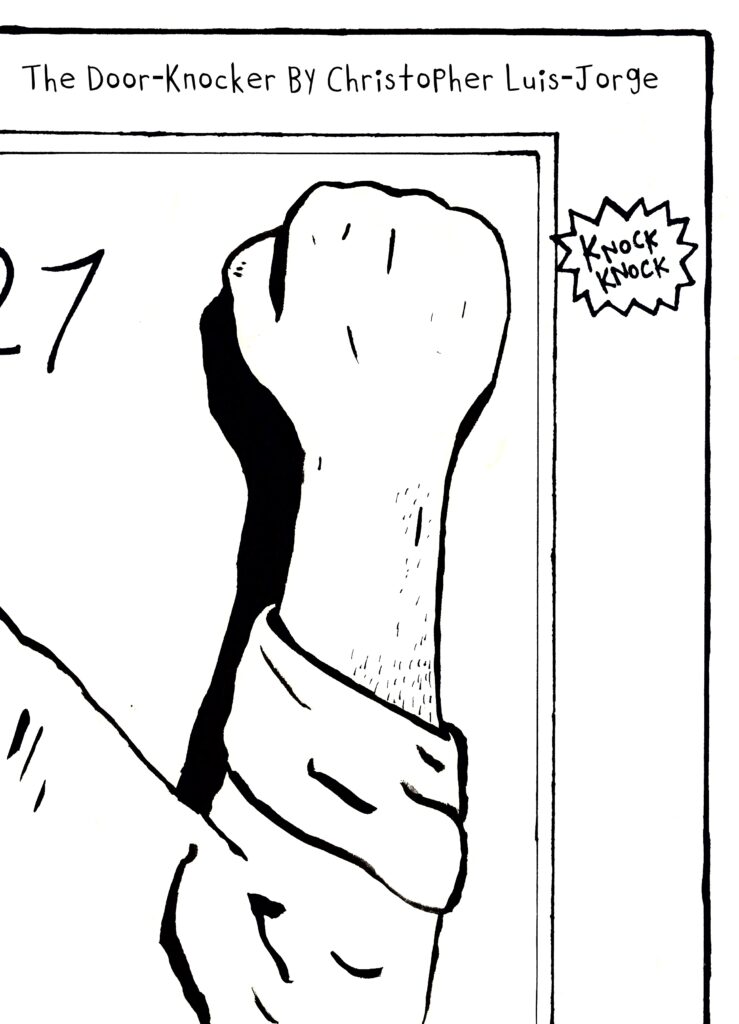 Diego sits across from his ex, Jesse. He can't be bothered to look at the menu. Instead, he looks at Jesse. He looks well. Healthy and groomed. Distracting. The server brings them a bowl of tortilla chips and refills Jesse's water. Jesse smiles and thanks the server by name. Diego winces. He thinks he knows everybody.
Diego isn't ready to order yet, he really hasn't looked at the menu. The server says this isn't a problem, but Jesse apologizes on Diego's behalf. He slides his phone toward Diego and taps the clock. Diego looks across the empty restaurant to the closing hours glued backwards against the front door and folds his arms until he is very small.
"We need to be quick," Jesse says. Diego studies the menu. It's unimpressive. He memorizes the letters and numbers that will get him something inoffensive. It's nice, he thinks, still being able to spend time with Jesse. Catch a movie now and again.
It's nice.
Jesse finishes another water. Diego laughs. He remembers living with Jesse, the number of protein shakes it takes to maintain his lifestyle. The coffees, the teas, the waters that propel Jesse through his day.
"You must be dehydrated," Diego says. "You didn't even get up once during the movie."
"Do you know what you're getting yet?"
Diego frowns and makes himself even smaller. He returns to his menu, forgetting his previous choice under pressure. Jesse stands to relieve himself. His shoes echo over the air-conditioner. He takes a wide berth both to and from the restroom, wide enough to stop by the server who mops under all the tables that aren't theirs. Jesse says something quiet each time he passes, and they laugh to themselves. Each time, Diego's face grows hot, certain that he is the punchline of their private chuckle, bracing to catch a stolen glance. But it's worse when the glances don't arrive, recalling reading online once that laughing people instinctively turn towards the member of the group with whom they feel the closest.
Jesse retakes his seat and Diego finds himself again distracted from the menu. He looks fantastic tonight, despite it all. It can still be a nice night. Jesse yawns and leans forward to rest his chin in his palm, his palm on his elbow, and his elbow atop the table. But his elbow hovers above the chip basket's brim. Diego cringes and shields his eyes and doesn't open them again until he hears an outraged fuck, shit, fuck from across the table. The chips scatter and break against the tiles, flinging to the farthest corners of a previously swept floor.
Diego takes a deep breath, and then he softens his mind and his expression.
Want to keep reading? This content is available to paid subscribers only. To get your Decoded Subscription, visit the QueerSpec.com store. If you've already purchased a subscription, please login.