by Lindsay King-Miller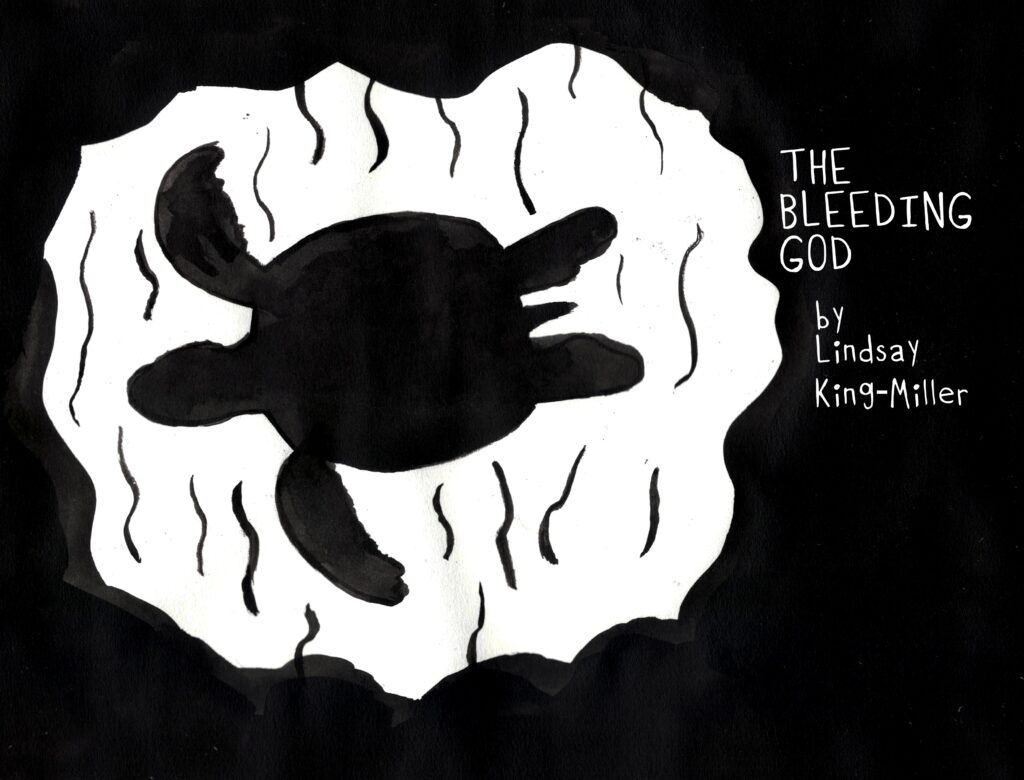 Of all the creatures that swim in the sea, Rrhoaa and Eyaaii were among the Gods' most favored, until the Bleeding God laid Her curse upon them.
The realm of the Gods is high above the safe, dark waters of the mortal realm. Up there in the farthest reaches of imagining, where the sea grows thin and hot and bright, they may be seen more clearly, but anyone who tries to climb so high risks her own life. Some say there is a place even beyond the shallows where there is no water at all, but something else entirely, and through this mysterious ether the Gods move and breathe and live.
When the Gods die, we receive the gift of their bones.
Unlike our soft bodies, which feed our daughters when we die, the Gods have shells that last generations. They are shaped to glide through the water like fish. Some Gods are small, while others are large enough to hold all our people and more. Their carapaces sink to the sea floor laden with holy objects, beautiful and strange, and animal morsels from the strange shallows, with hard limbs and small sweet eyes. The Gods swallow these creatures whole. Sometimes they are still alive when we suck them from their cavernous bellies.
Want to keep reading? This content is available to paid subscribers only. To get your Decoded Subscription, visit the QueerSpec.com store. If you've already purchased a subscription, please login.