by Shaya French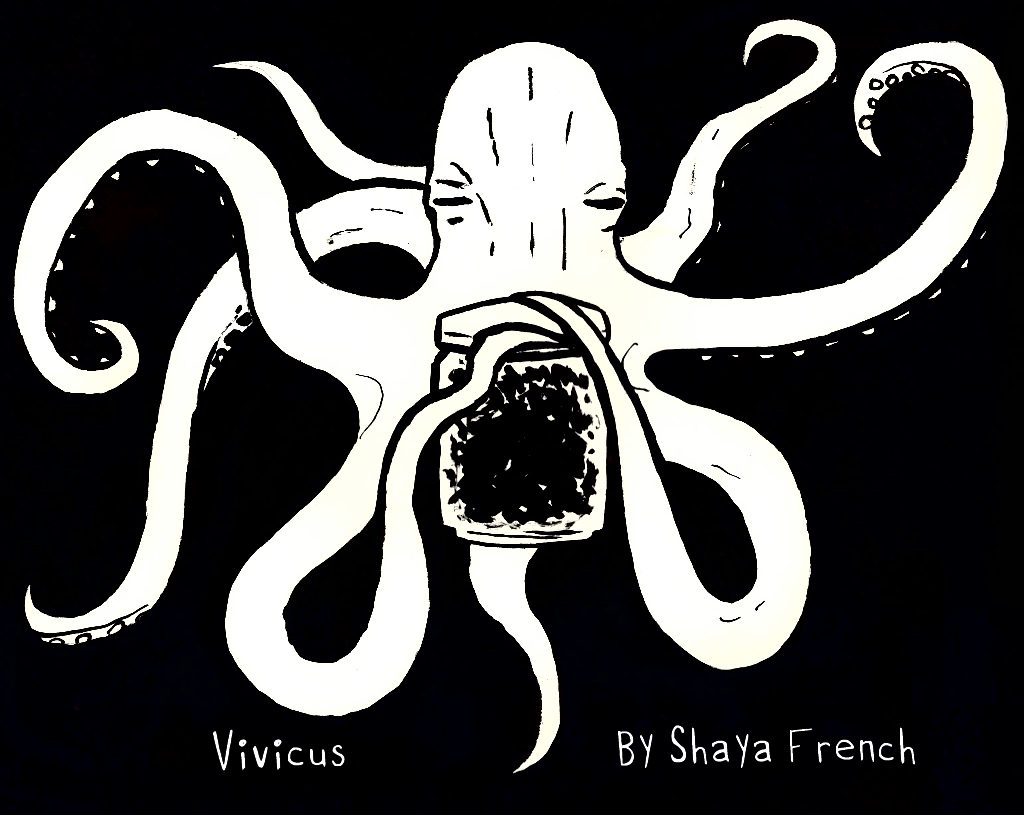 It came from the squirrels. It didn't really matter if you lived near any squirrels. Once the squirrels had metabolized it, vivicus spread through the air. It wasn't a virus, but a spore.
Sierra
She didn't know she had it until Remke sat her down with a cup of tea and put their hand on her hand and asked if things felt a bit too crystal clear. Did her sight seem particularly keen, her nose able to grasp new scents she'd never smelled before? Remke told her they didn't see the shadowy foxes playing in the back field that she kept talking about. She had spent a good half hour the day before speculating about their family structure and why sometimes there were three kits present and sometimes two. Remke told her about how they'd walked out to the back field and looked for evidence—tracks, scat, flattened grasses—and found nothing.
She didn't want to believe them. But the puzzle pieces started drifting together. Vivicus was a disease that made everything feel more vivid. She felt sure of things in a way she never had before. She knew exactly the number of ounces of water that entered her body when she drank from a glass. She had prepared bacon the other day and there was a strange new scent, similar to crushed mint, before it started to smell burnt. She'd been obsessing over the animals in the woods. She'd gone around the house for old clothing and torn it all up and left it scattered through the woods for animals to nest with. She'd lain on her belly in the woods all afternoon trying to coax a rabbit to eat the clover she held in her hand.
Fear crushed in. Her vision blurred with tears.
Want to keep reading? This content is available to paid subscribers only. To get your Decoded Subscription, visit the QueerSpec.com store. If you've already purchased a subscription, please login.