by Monika Estrella Negra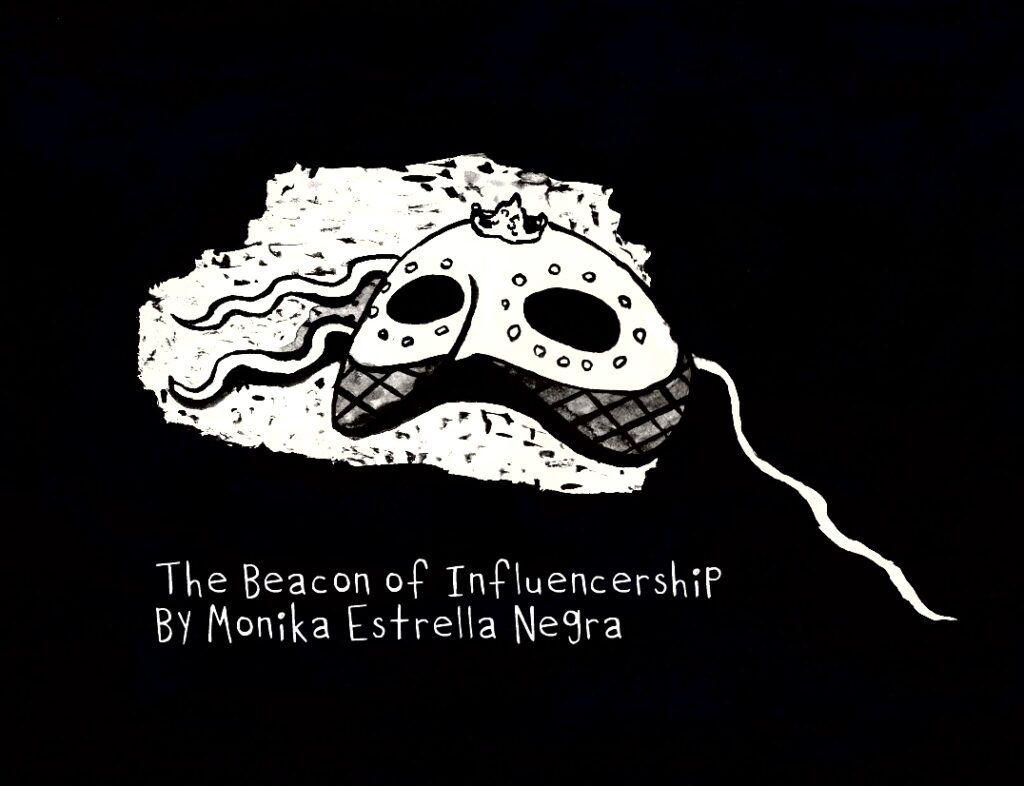 I looked down upon the party taking place in our backyard. They were all there—the queer elite of Cleveland, Ohio. The Legion of Fabulousness. The decorated homos who decided the trends of the scene—scathingly rejecting those who dared to protest its vapidity. I can talk shit about it since I am also guilty of playing into the hype. Even still, I had protested against the party taking place, since there had been at least five in the past two months. My house chore was to mind the kitchen and the living room, and of course was where the majority of the party intercoursed. There would be stains for days and if I or our other housemates didn't clean it up, Marjorie Stonewall would definitely be the first one to complain at the house meeting.
"It's not like we have parties every weekend!" She would say this, right after hosting a party for two straight weekends. "The Squad"—as she affectionately called her group of sycophants—always had a reason to host a gala, but strangely enough, never at their own house. To be fair, they all lived in overcrowded one bedroom apartments with too many cats, plants, and tender queer introverts, and not a fabulous Victorian with an insanely huge backyard. And seeing that it's Marjorie's parents' house, there was only so much I could actually control. I only rented a room and that was all I could afford due to my meager earnings at Cup of Bean Juice cafe. Therefore, she was God.
"The keg is here!" a voice yelled out. The party cheered and the music became louder. I moved away from the window, over to my vanity and plopped down. I had my music playing as well, She Past Away's "Rituel" playing on loop. It was loud enough to drown out whatever Soundcloud playlist the kid with the ditch weed played on his bluetooth speaker at the picnic table underneath my bedroom window. The party was not that much of a bother since tonight was the night that I made my move. I looked into the mirror long and hard at myself. My brown skin glowed underneath the jester-like makeup I had meticulously painted on an hour earlier. My long locs were braided neatly into two pigtails resting on my shoulders, precious stones adorning them. No, I wasn't about to go all Joker on them. The theme of the party was Masquerade and I wanted to show that I could keep up with the best of them. Tonight was the night that I would finally set things right.
But, I fear, we are getting too far ahead of ourselves. Let's recap shall we?
Want to keep reading? This content is available to paid subscribers only. To get your Decoded Subscription, visit the QueerSpec.com store. If you've already purchased a subscription, please login.