by Robin Quinn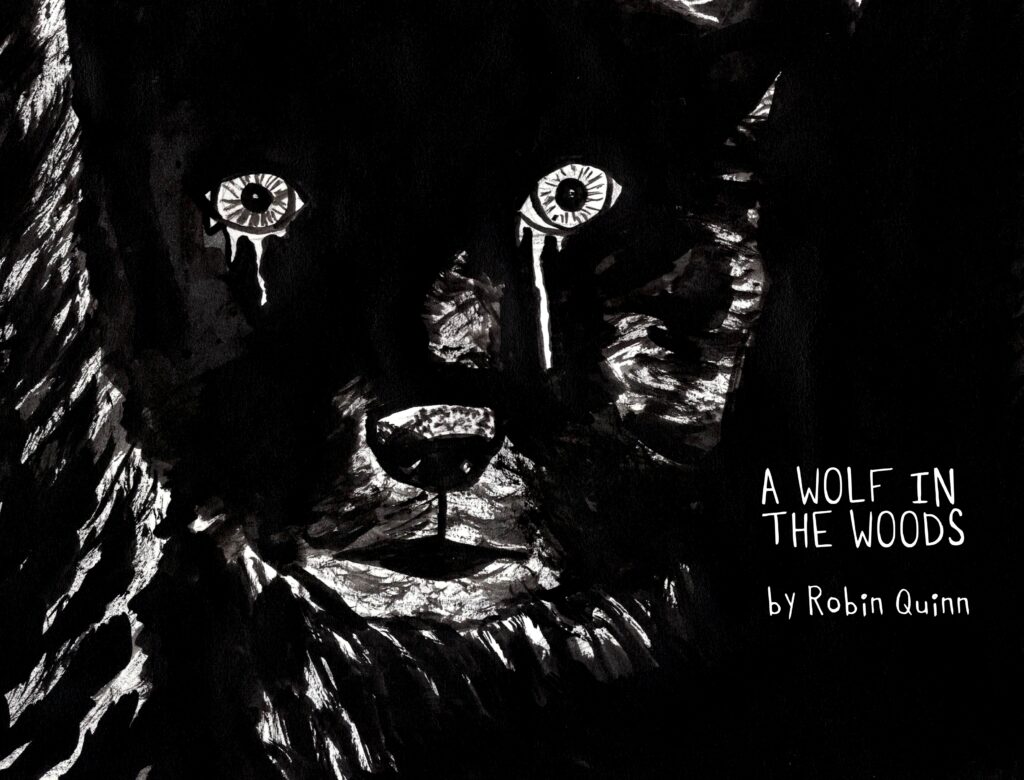 Content warning: minor violence, blood, injury
In the fog-covered woods, a young Woman walked alone. She wore a dark green cloak over a white blouse, long brown skirt, and black shoes. The large frames of her glasses, which seemed constantly to slide down the bridge of her nose, took up much of her face.
In her hand she carried a sack full of birds she had hunted with the small bow slung across her back. Low on arrows, she decided to head home. The fog was growing thick, too thick to hunt, and it was too dangerous to be alone when it filled the forest.
Despite the fog, she was well aware of where she was going. She had walked the path so many times before that she instinctively knew her way, even though between the fog and her glasses sliding down, her vision was an almost-constant blur.
Eventually she became frustrated with the fog clouding her lenses and stopped to retrieve a handkerchief from a pocket in her cloak. She tied the sack to the side of her waist before removing her glasses and wiping them clean. As she did so, her ears pricked up at the sudden sound of a twig breaking in the distance. She froze and slowly looked around. She then looked to her left and could barely make out a mass slowly moving toward her. She began to breathe heavily while she put her glasses back on. When her vision cleared, she saw the dark mound turn into the figure of a large black Wolf. Her tail swayed back and forth and she stared down at her with glowing yellow eyes. The Woman couldn't help but stare back.
"Hello, Little Woman," said the Wolf, teeth gleaming as she grinned. Her spotted gums showed through her smile.
"Hello," said the Woman, sheepishly. Her glasses fogged again, this time from her drawn-out breaths.
"A bit late to be out in the woods. It's dangerous here, you know," said the Wolf.
Want to keep reading? This content is available to paid subscribers only. To get your Decoded Subscription, visit the QueerSpec.com store. If you've already purchased a subscription, please login.