by Leon Locke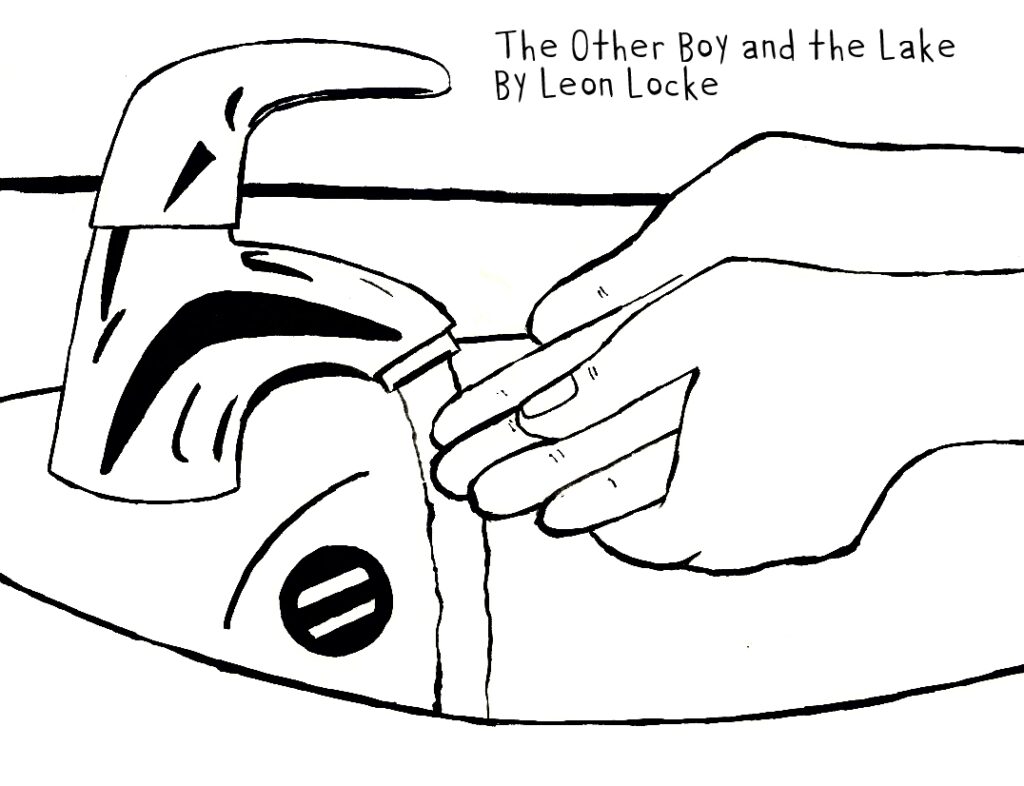 The sun bears down hard on the valley.
Heavy, unrelenting August heat has burnt the leaves off of trees and scorched the grass to the yellowish white of dried bone.
The midday glare has chased everyone in the village indoors. The houses that people still live in have their windows shut and curtains drawn. Even the singular grocery store is closed for business, its owner seeking refuge deeper inside her home.
A car speeds down the main street and disappears in a cloud of smoke and dust.
The boy who calls himself Salt sits in the doorway of a house that's been abandoned for years, hiding from the sun. His bike, rusty and too small for his frame, is propped on the wall beside him. It used to be red once, before the elements stripped the paint to expose the steel underneath.
Salt brushes a hand through his hair, and it comes away damp with sweat. His cheeks and the tips of his shoulders are flushed with both exertion and sunlight. He wishes he could hide in the shade of the old house for longer, but his water bottle is empty and his mouth feels like it's made of sandpaper.
With a sigh, he stands up and begins pushing his bike down the street.
His grandmother's house is only a short distance away, but the trek is slow-going through the thick, heavy heat. The asphalt in the distance seems to melt and pool into puddles of oily liquid.
He remembers racing the other boys to the puddles, back when they still let him play with them.
There used to be a dozen of them, but one by one, they lost interest in running around the dusty streets of a dying village and stopped coming.
So had Salt, soon after his sixteenth birthday. Now, almost three years later, the streets seem both alien and unchanged. The only differences are more potholes, more cracks in the pavement, more obituaries hanging on utility poles. One of the obituaries draws his attention: the birth year's close enough to his own for him to wonder if this wasn't one of the kids he used to play with. The name is scratched out. Something is written over it, but the word is illegible.
Want to keep reading? This content is available to paid subscribers only. To get your Decoded Subscription, visit the QueerSpec.com store. If you've already purchased a subscription, please login.