by Sarah Bat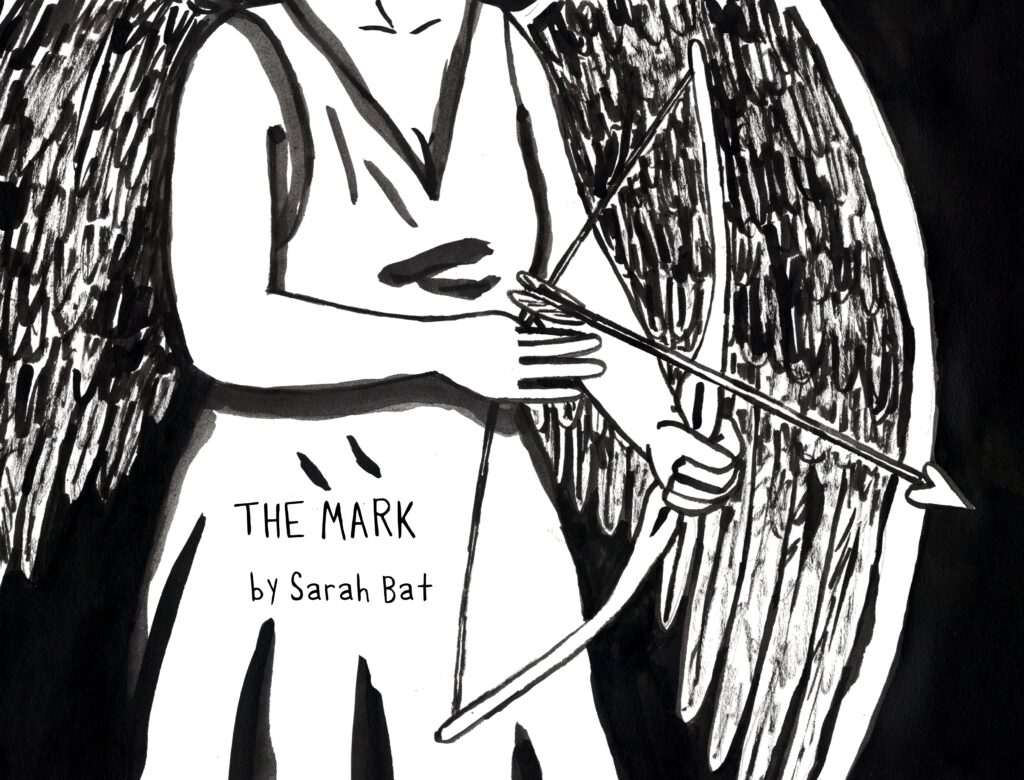 Content warning: mild gore and body horror
Addie grimaced and shut the file she'd been reading over. She wasn't sure why she'd opened it again. There would be no new information; her assignment was the same as it was two weeks ago. Find Jamie Lawson, the twenty-two-year-old medical student from Queens, and cross her off the list with a well-placed arrow. It would only take a moment. Addie's aim was impeccable and she hadn't missed in years. She was simply avoiding it, and people were starting to get suspicious. She could feel the whispers.
The job had started routinely enough. But Addie had encountered a problem she'd never had before. Normally she could regard her targets with the cool indifference that befit her position. Find the mark, memorize their comings and goings, put a perfectly timed arrow through their heart, and be done with it. Fill out the necessary forms and turn the paperwork back in to the agency. No complications. That was how Addie lived her entire life. When someone from work asked her to go out for dinner, she declined. When someone invited her to one of the agency's endless networking events, she declined. Socializing was nonessential, as far as Addie was concerned, and would merely invite unwanted complications into her life. Or, that was how she used to think, at least. Truth be told, she wasn't sure why things had changed. But they had.
Want to keep reading? This content is available to paid subscribers only. To get your Decoded Subscription, visit the QueerSpec.com store. If you've already purchased a subscription, please login.