by K.S. Walker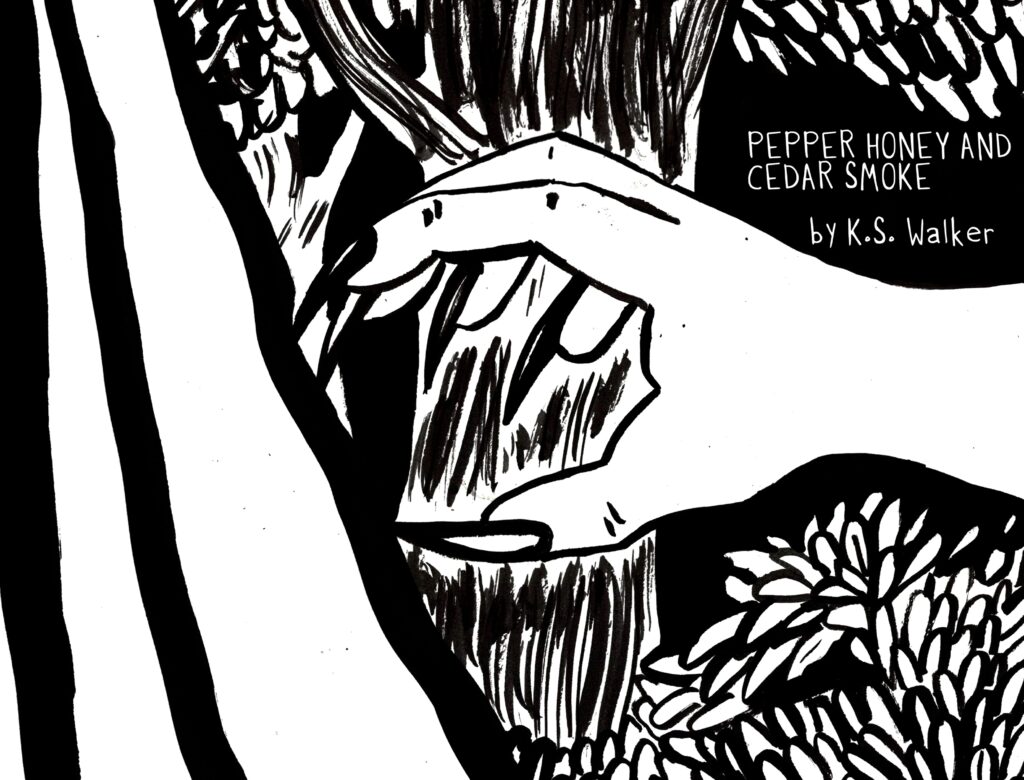 Content warning: descriptions of violence, sexual language
She went a different way through the woods. Typically at this junction Katherine would turn south, the most direct way toward the bridge that crossed the river Far-Away-Water, and return to the village from the west. But if she went north she could watch the winter sunset from the top of the sandy dunes and still be back before she was missed.
Today, Katherine turned north, enjoying the way the path through the pine forest looked at once familiar and all too strange when traveled in a different direction. She reveled at the imagined danger in her whimsical act, it thrilled behind her teeth. The forest floor was dusted with snow that the ground was too warm to hold on to. She kicked clumps of dirty slush from the travelers that had passed before her. Though she generally wasn't one to be beset by song, the way was pleasant enough that she even began to hum a little.
Pleasant enough until she came across a demon in the path. At first she thought the figure to be a traveler overcome by thieves, the way it was lying so still. But then it lifted his head, and who else could be wearing Edward's face besides a demon?
Want to keep reading? This content is available to paid subscribers only. To get your Decoded Subscription, visit the QueerSpec.com store. If you've already purchased a subscription, please login.