by dave ring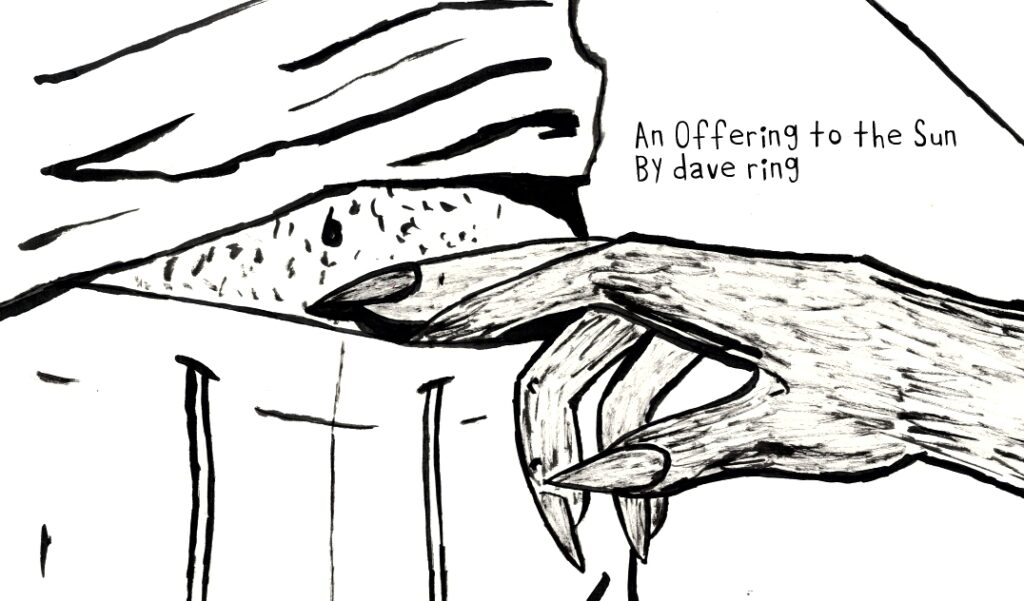 Editors' note 1: This story contains explicit sexual scenarios after the teaser text. This material may be deemed suitable only for adults. By loging in to read, you are agreeing that you are over 18 years of age.
Editors' note 2: Author dave ring discusses his story and queer speculative art in Episode 1 of our limited-edition Decoded Pride Podcast.
We battled with broken stalks of grass, each one half again as tall as we were, balancing on a downed telephone pole. Ben swatted and I fell off, reflexes dulled with drink. My head banged against the corner of the blue and white cooler. Melted ice sluiced out onto the ground as the cooler knocked on its side.
Want to keep reading? This content is available to paid subscribers only. To get your Decoded Subscription, visit the QueerSpec.com store. If you've already purchased a subscription, please login.