by Remy Chartier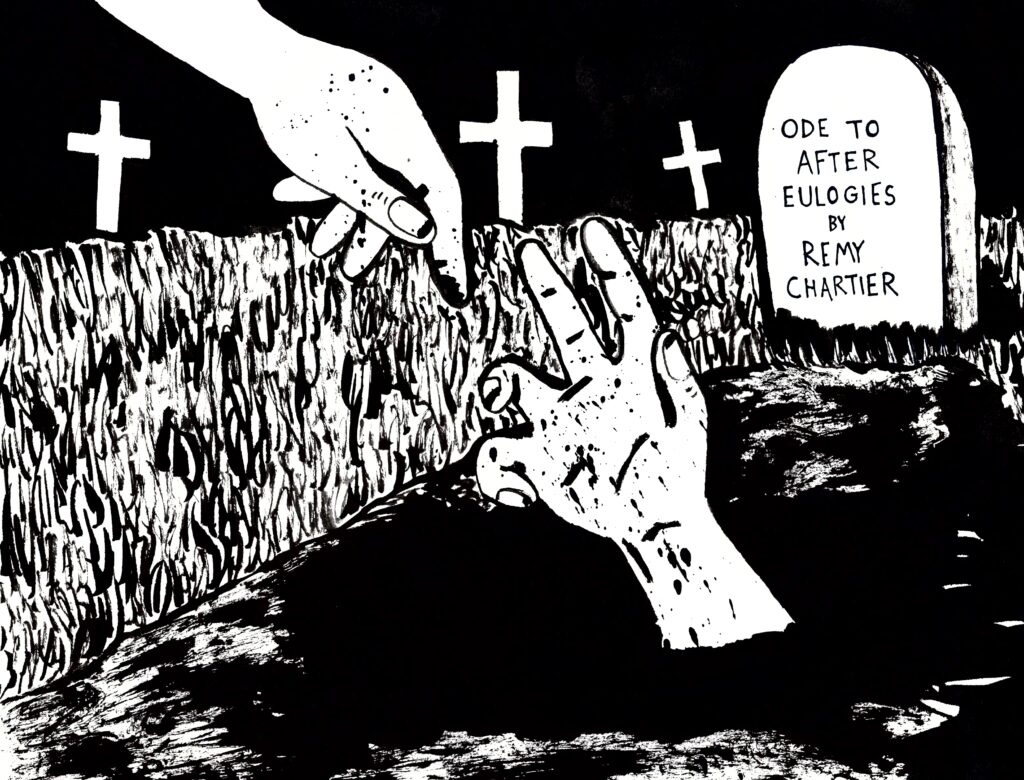 This time her name was Daniella, which she liked for the way it rolled out from her smile, flicking against her teeth on the last syllable. She'd been Marys and Annas, Deloreses and Kats, sometimes for decades at a stretch, but no name had settled as instantly as Daniella. Char had been Carlotas and Chases and Charlies and Chips, but they never strayed far from the source. Once, Daniella had thrived on reinvention. Now, she could see stability's appeal. And she loved the way Daniella shortened on Char's lips, softer and sweeter on the palate, into Dani.
The sun sulked behind smoking orange clouds on the horizon. The drone of crickets started up, but it was still too long until nightfall. Daniella pulled a close black braid over her shoulder and chewed on the end. She traced the freshly-carved name with a fingertip, her hands stark against the pallid stone, the marble cooling rapidly with the descent of the sun. A few joggers passed. They barely glanced at Daniella, but she still tensed. They knew her here, but it was a habit well-formed. Not every town would let her loiter by the grave. Not every place was safe to perform this act of grief.
This time, it wasn't her tombstone.
Want to keep reading? This content is available to paid subscribers only. To get your Decoded Subscription, visit the QueerSpec.com store. If you've already purchased a subscription, please login.